ELC, French creator and manufacturer of the LUMAPHORE®.
For 15 years, ELC has been able to offer you solutions adapted to your needs and to your sector of activity. We offer a selection of equipment adapted to all the uses and constraints of your business. 

French manufacturing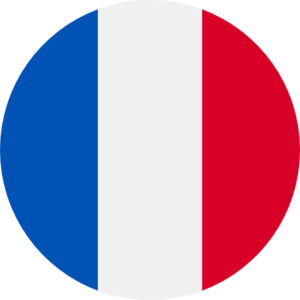 After sales service and dedicated assistance


Discover all our products by browsing through our new catalog. You wish to be advised in the choice of your mobile lighting solutions? Do not hesitate to contact our team.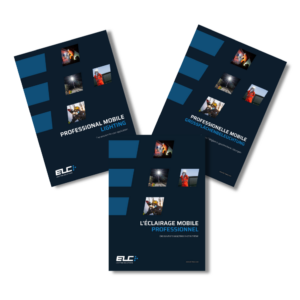 Of our suppliers are local companies
Our range of professional flares
Are you looking for a simple, effective method of providing reliable lighting? Our range of construction lighting balloons assists many professionals in their day-to-day work, whether on a construction site, in an emergency, or for lighting filming locations. Explore our Lumaphore range of ergonomic, lightweight and easy-to-install flares. Lighting balloons such as the Lumaphore 300XL or 600XL offer powerful but non-blinding LED illumination that is shockproof (IK10), dustproof and splashproof (IP65).
Our safety lighting
For work in hazardous areas, or on construction sites, take a look at our wide range ofsafety lighting: illuminated balloons, ProLink range, lighting towers... Our ergonomically designed safety lighting gives you quality light in extreme circumstances.
ProLink dual site lights, for example, are ideal for use in tunnels. They can be linked to form an efficient lighting chain for your underground worksites. Explore our range of lighting towers too, such as the K65 and K45. These versatile towers let you direct powerful light with ease, thanks to their moving spotlights.
Our self-contained lighting systems
Many lighting solutions on the market require connection to the mains or to a generator. But in certain situations, this type of operation can prove unsuitable. That's why ELC France offers a range ofself-contained lighting solutions powered by high-performance batteries.
Our K9 floodlight, for example, is an ergonomic lighting solution that provides up to 8 hours of illumination at full power. Easy to use and transport, it can easily be adapted to a wide range of emergency situations: lighting in a cave, in the middle of a field, or in a building without electricity.
They have adopted the LUMAPHORE®.














Follow us
Find us on Linkedin to learn more about our products and our team.