Discover our range of of area lighting LUMAPHORE®, as well as our uniform and optimized directional lighting poles without light loss.
Powerful and transportable without a machine, our silent lights are can be used at 180° and 360° and offer a height of use up to 6.5 meters.
High-performance products used in many sectors: industry industry, firefighters, construction, sporting events...
Choose a type of lighting

French manufacturing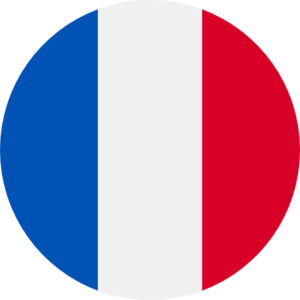 After sales service and dedicated assistance


Our different ranges of security lighting
ELC offers you a wide range of security lighting with various characteristics.
Starting with LUMAPHORE® balloon lighting, which makes it possible to carry out work or interventions at night in the best conditions, but also to add complementary lighting to existing installations. In addition, these mobile lights can be easily adjusted and moved.
The PROLINK chainable lighting kit is a dual site light ideal for securing passage areas such as tunnels or rails. Indeed, the kits can be linked together and placed every 10 meters to generate an optimal area lighting. The PROLINK has been designed to provide full coverage between each lamp, reducing light loss as much as possible.
ELC also offers mobile lighting poles, allowing to light efficiently any working or intervention area. Thus, professionals can easily bring light where and when they need it, whatever their sector of activity: construction, industry, events, sports, rescue...
Finally, the MiniLite® is a tripod-mounted work light specially designed for craftsmen. With its low-angled light, it allows to identify any defect at a glance: ideal for finishing work. Directional, it allows to distribute the light in an optimal way on the zone to be illuminated.
The benefits of security lighting
The security lighting projector is a powerful and robust lamp, capable of illuminating a large area. Indeed, our different products can illuminate an area ranging from 300 m² (for the MiniLite®) to 6000 m² (for the LUMAPHORE® 1500XLG). This guarantees the safety and protection of professionals in all circumstances, whatever their specific needs.
In addition, these area lights are suitable for a wide range of environments, from outdoor sporting events to construction sites to emergency response. The K65 and K45 mobile light poles, for example, are highly versatile with their intense lighting, which can be used at 180° or 360°. The included all-terrain wheels make it easy to move around, while the adjustable feet help stabilize the pole.
Our emergency lighting systems also meet all the requirements of professionals in terms of speed and efficiency. With an assembly time averaging no more than 2-3 minutes, they can be easily installed by a single person, but also easily moved from one location to another for optimum mobility. LUMAPHORE® luminous balloons, for example, are supplied with an extremely robust flight-case , enabling them to be transported while offering full protection.
Thus, our different ranges of area lighting allow us to meet a wide range of needs and to guarantee the safety of users in various environments, whether indoors or outdoors.
Zone lighting: an asset for emergency and response services
ELC's zone lighting systems are entirely designed to guarantee the comfort and safety of intervention professionals: law enforcement, rescue and emergency services, etc. Indeed, these luminous signalling devices allow to illuminate consequent surfaces thanks to their large projection angle.
But they can also be installed and fixed quickly, making them versatile and robust products that guarantee optimal lighting in any situation. This means that emergency services can focus entirely on their mission: ensuring the safety and protection of people.