With a construction lighting polebring light where and when you need it. This practical and functional accessory allows you to benefit from a powerful lighting adapted to all expectations. With ELC France, find quickly the lighting pole for construction sites that you need! At ELC France, we offer efficient and reliable products such as mobile lighting masts. These are easy to install, mobile and powerful. Contact ELC France directly to find out more about our range of construction lighting masts!

French manufacturing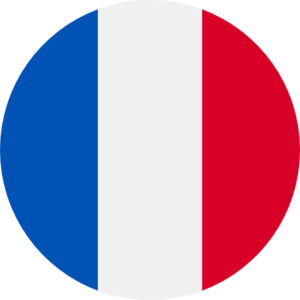 After sales service and dedicated assistance


The site lighting pole

a practical accessory with multiple applications
Equipped of 4 or 6 projectors, a mobile lighting pole can be used as well as on a construction site as well as during a sporting event, festive, or other. With such an accessory, you will benefit from a powerful and efficient lighting. On your building sites, it will be very useful to light different areas of intervention, day and night. And for spaces located in dark places, your lighting mast for construction sites will ensure you finally a high quality light.
Thanks to this equipment, you will be able to carry out your missions in optimal conditions and, especially, in complete safety. In addition, the light emitted by the site lighting mast is such that you will work in great comfort. Whether you are a professional in the construction industry, in industry, in the event industry, or even if you work in the field of emergency services, our lighting masts for construction sites are the solution you need to light your work area efficiently. To find the model that suits you, visit our site to discover our choice ofsecurity lighting.
Construction lighting poles

marketed

by ELC France
LUMAPHORE® LEDs are of efficient construction lighting poles and efficient, dedicated to dedicated to professionals in the construction, industry, events and emergency services. They allow to light construction sites at night as day, when the light is not sufficient. Ultra light, robust (IK10), mobile, insensitive to bad weather (IP65) and wind (up to 162 km/h), LUMAPHORE® LEDs are easy and quick to install and offer immediate lighting, which means no waiting time.
Versatile, lighting masts require low energy consumption and energy consumption and allow professionals to illuminate floors in a powerful way. The lighting of the masts of construction site is made in 360° on important surfaces. They are, for example, perfectly suited for night work on railway tracks or even civil engineering... In addition, construction lighting masts can lighting of high areas thanks to telescopic tripods and integrated carrying hooks. Finally, maintenance on this type of solution is minimal. You just have to remember to clean the filters according to the conditions encountered on the different sites.
LED technology

technology at the service of professionals
The LED technology, used on these construction lighting poles LUMAPHOREconstruction lighting poles, offers immediate start-up and restart at 100% power. The LUMAPHORE® LEDs are powered by mains outlets but can also be connected to a battery or a generator if required.
Depending on the solutions chosen, the LUMAPHORE® range allows also makes it possible to to effectively illuminate areas ranging from 400 m² to 6000 m². Thanks to the quality of the LEDs and the developments made on the direct AC modules (without driver) the construction lighting columns LUMAPHORE® ELC France offer one of the of the best light output to power consumption ratios (Lumen per watt).
The different types of

of site lighting poles

LUMAPHORE® LED

proposed by

ELC France
ELC France offers 2 models of site lighting masts: the K65 MK5 and the K45 Lite. The K65 MK5 can be fitted with 4 or 6 LED floodlights with 200 or 240 Watts of power. For 6 floodlights, all you need is a 1440 W power supply for a lighting output of up to 252,000 Lumens. Finally, the K65 MK5 site lighting mast is lightweight and easy to deploy on the move. For night-time public works, first aid or filming, it's the perfect ally!
The lighting column for building sites K45 Liteoffers lower luminosity (up to 83,000 Lumens), but is even lighter and easier to deploy: a single person takes an average of 2 minutes to set up this ultra-mobile ultra-mobile lighting column. What's more, it features 6 dimmable spotlights, so you can adjust the brightness to suit any installation setting.
Choose today for a high performance construction lighting mast with ELC France!
In addition, our construction lighting poles offer other advantages. Firstly, the masts are compact, This makes them easy to set up, transport, store and install in tight spaces. In addition, their ergonomics ensure that you save time during the adjustment stage. With ELC France, take advantage of of a lighting mast adapted to your needs to your needs, combining practicality, performance and efficiency. With such a product, you will benefit from a functional and optimal lighting for all your intervention areas!
If you are interested in in a construction lighting pole proposed by our range please feel free to consult the product specifications directly on our website. You can also our prices if necessary. prices if necessary. For any request for information or additional information, we also invite you to contact us via the form placed online on our platform. We will answer you as soon as possible. See you soon at ELC France!