The K8 projector flashlight is the IP66-rated little brother of the K9-30. It's a self-contained, portable COB LED floodlight that comes in 2 power supply versions: Lithium L1 or L2 battery depending on your needs, with a runtime of up to 13 hours. Thanks to its ultra-bright, high-efficiency output, you can use this headlamp for research, for example. See also our other stand-alone site lights.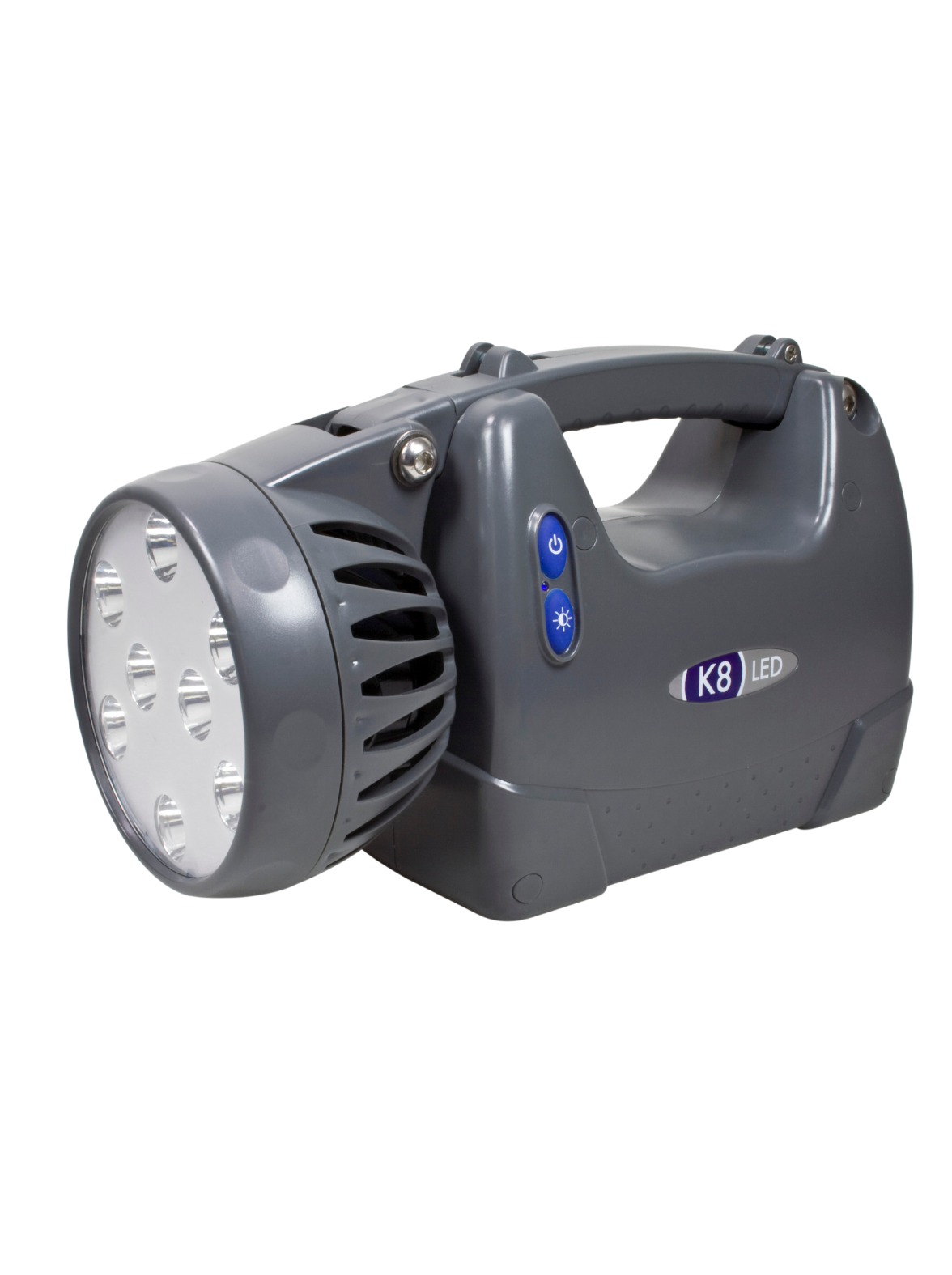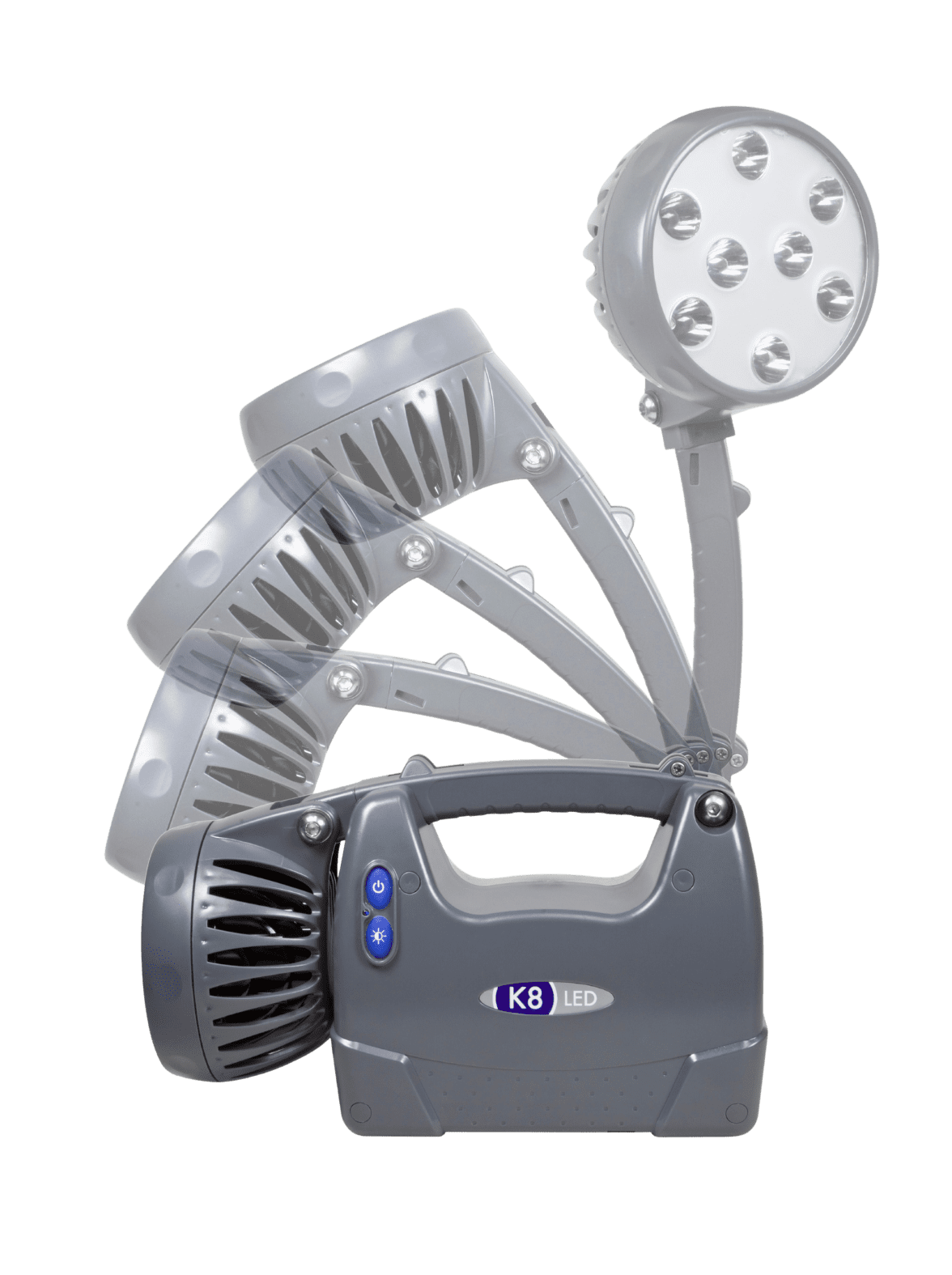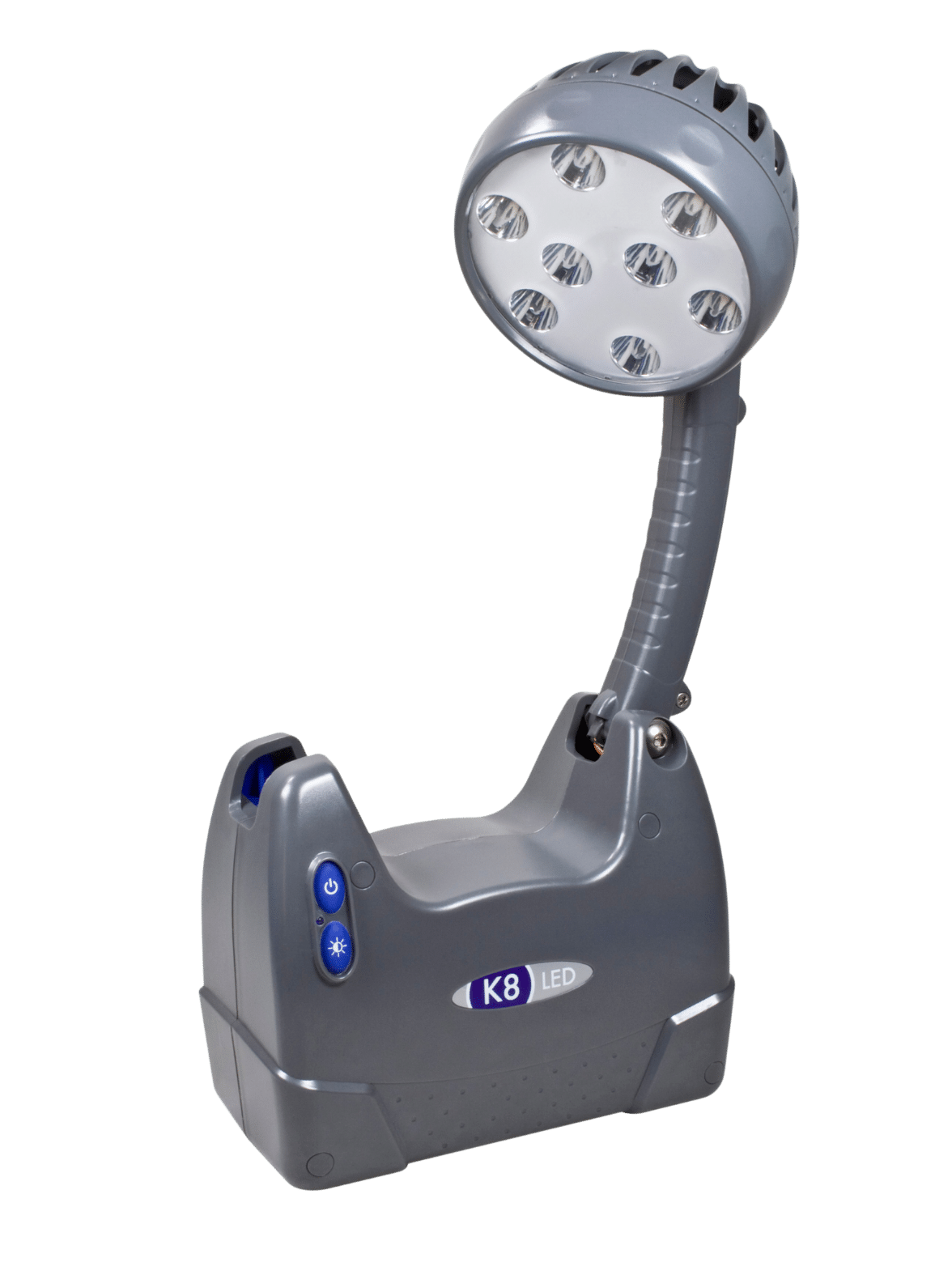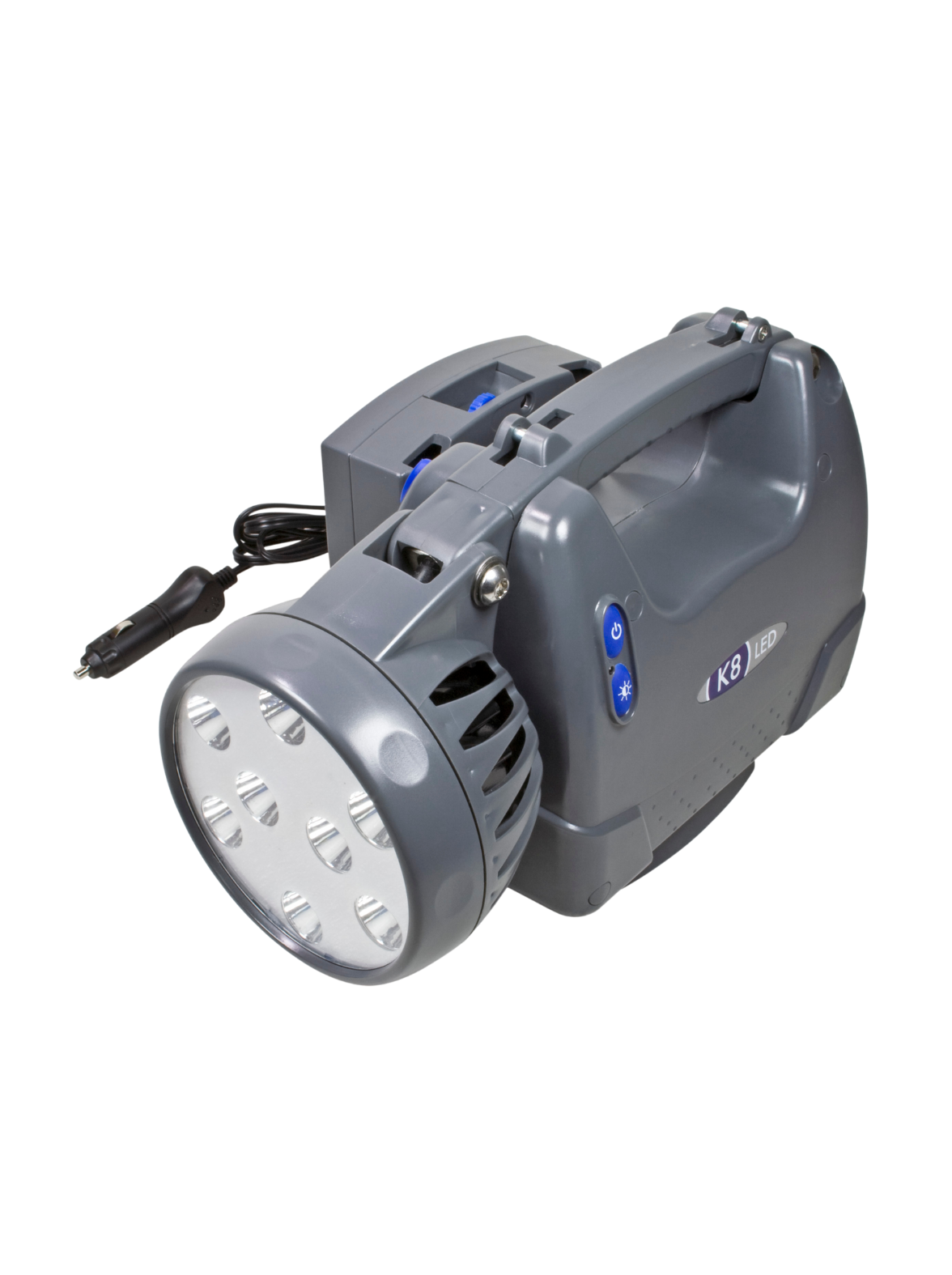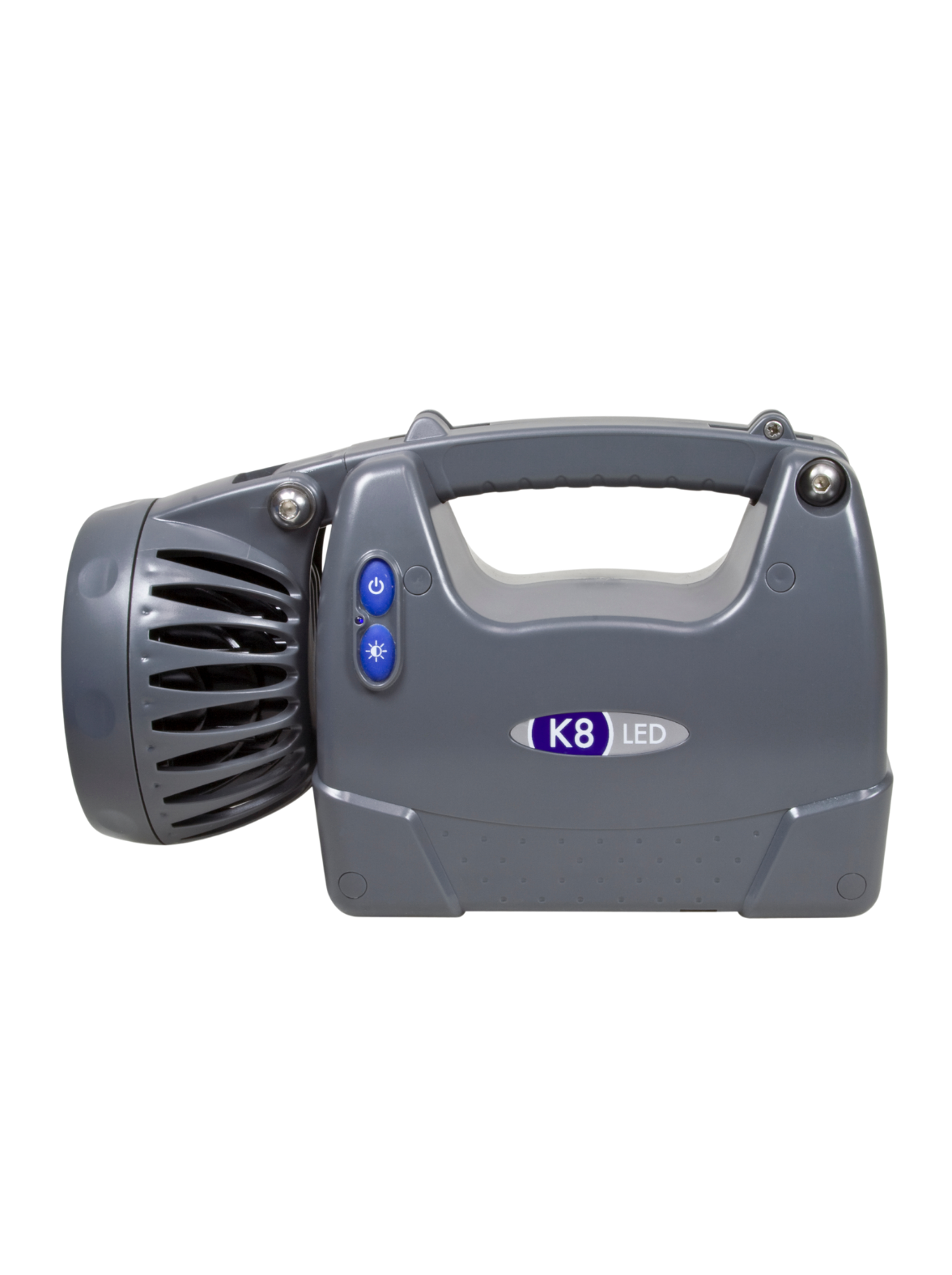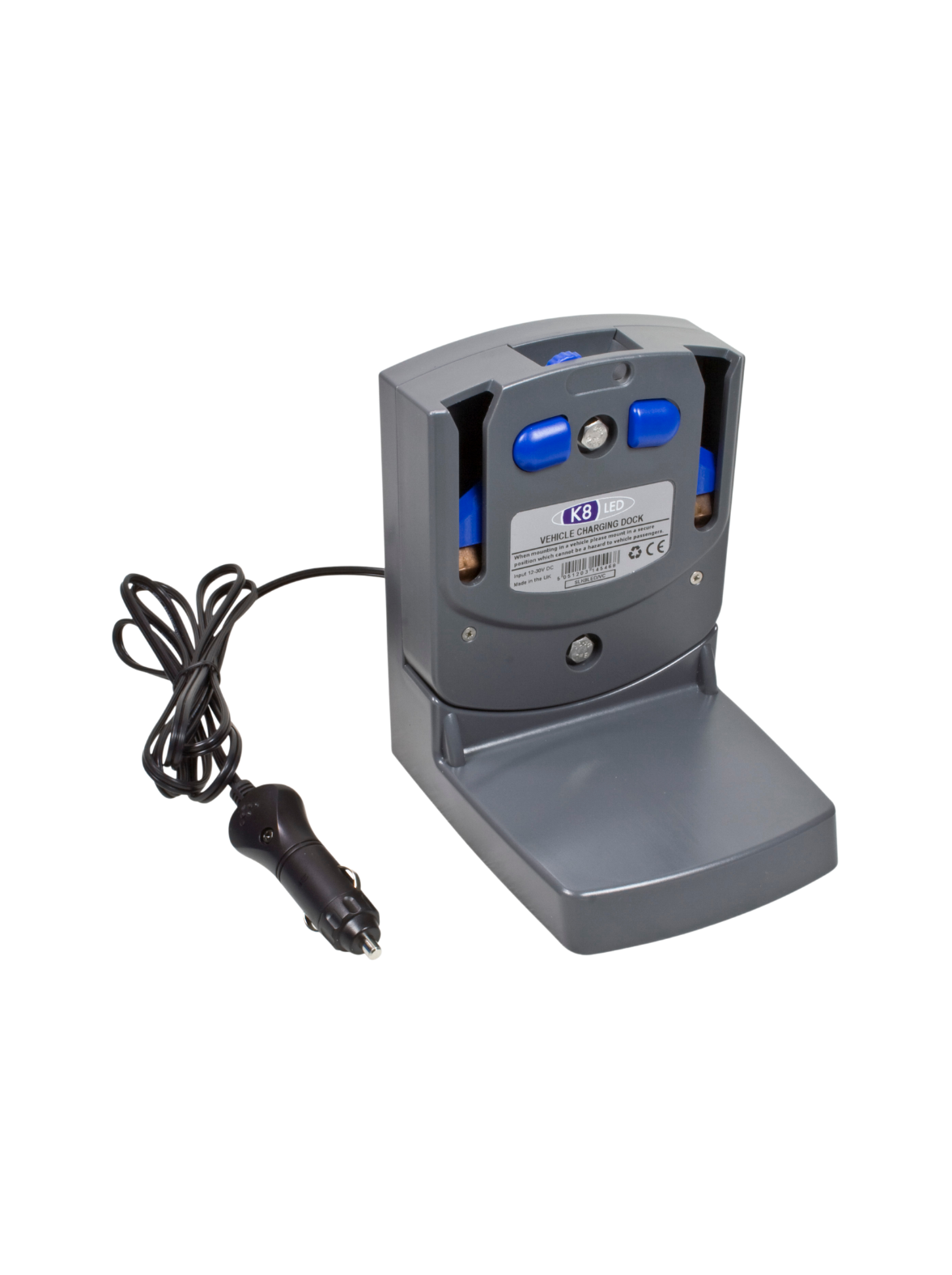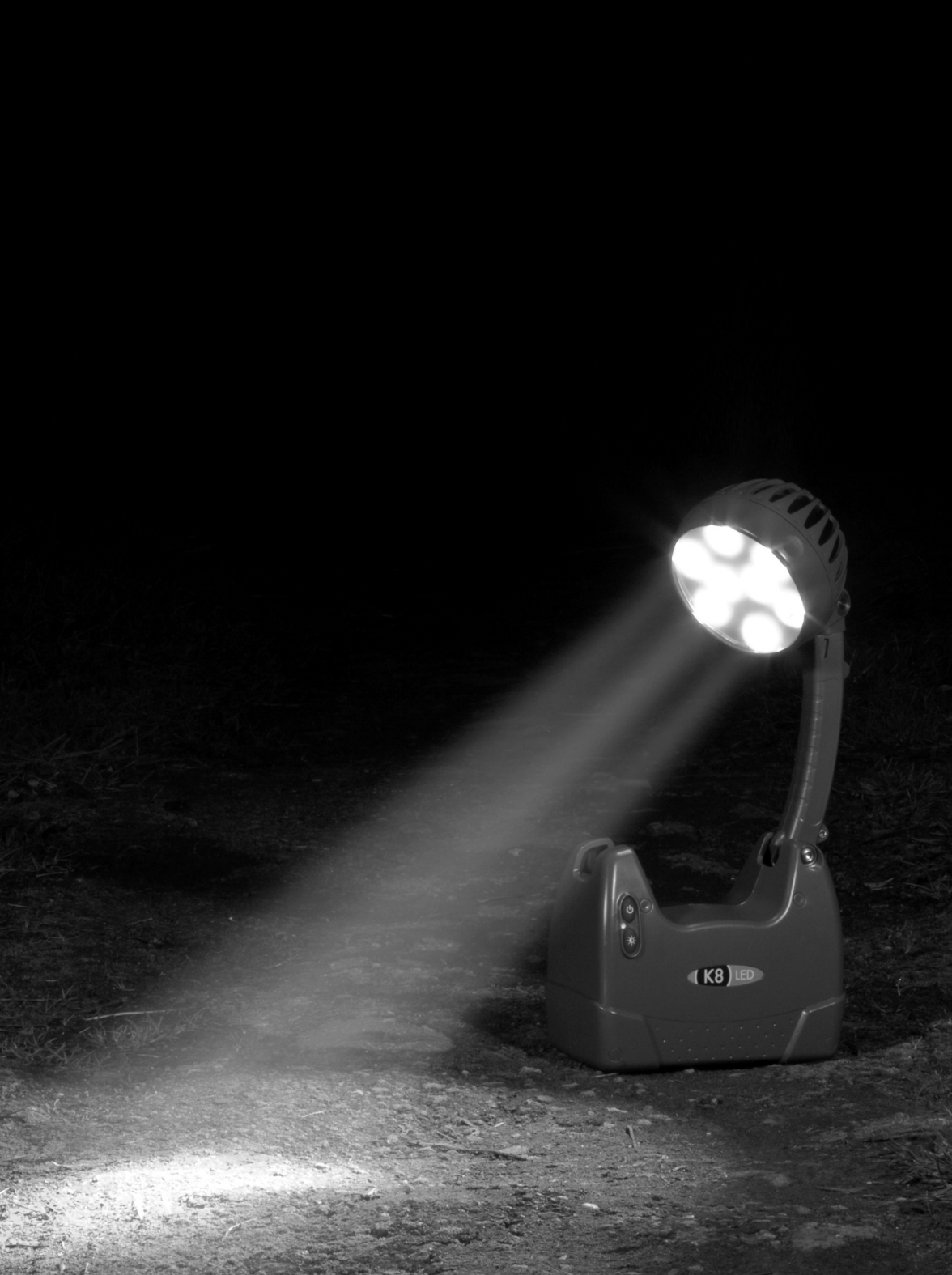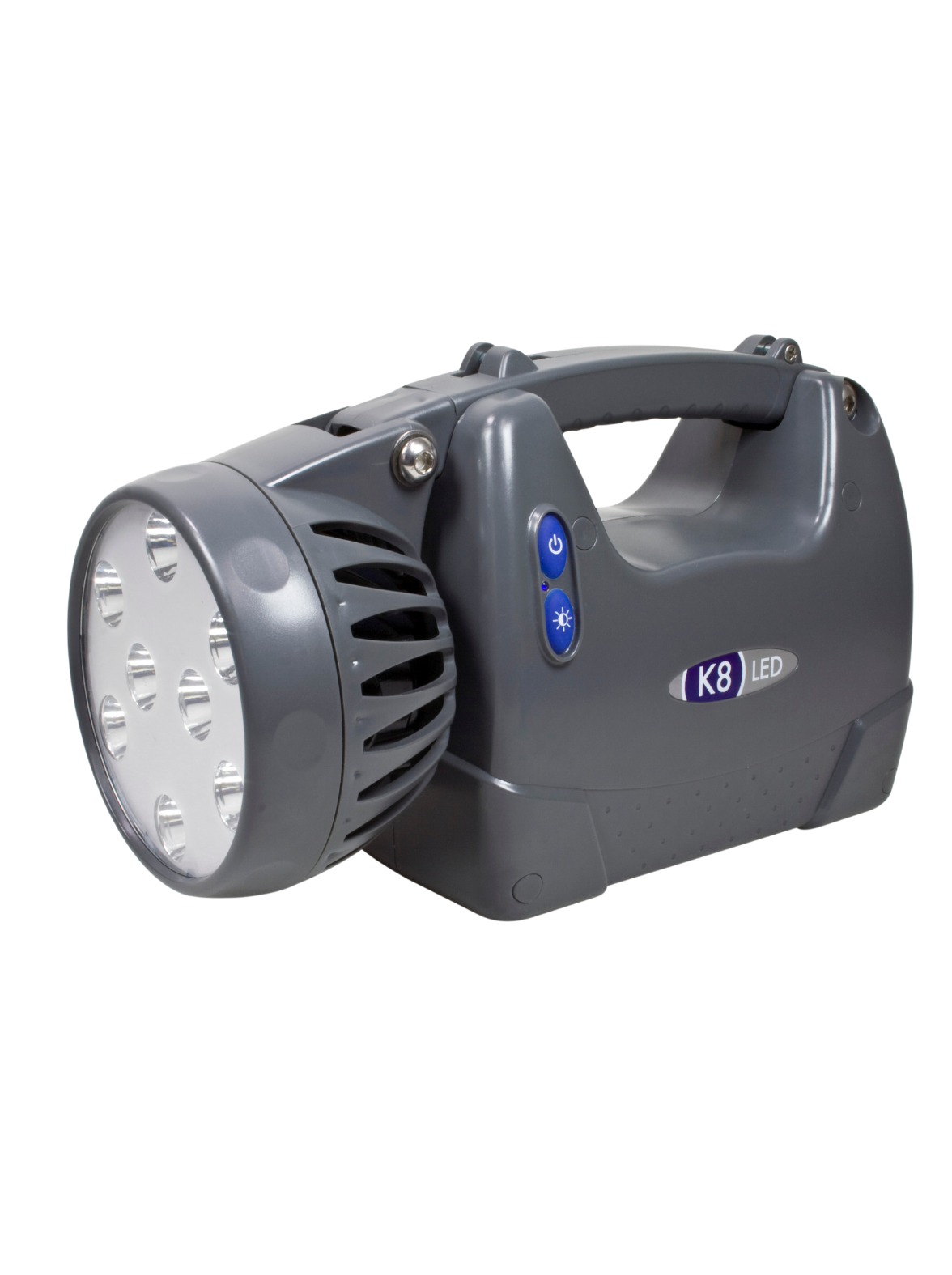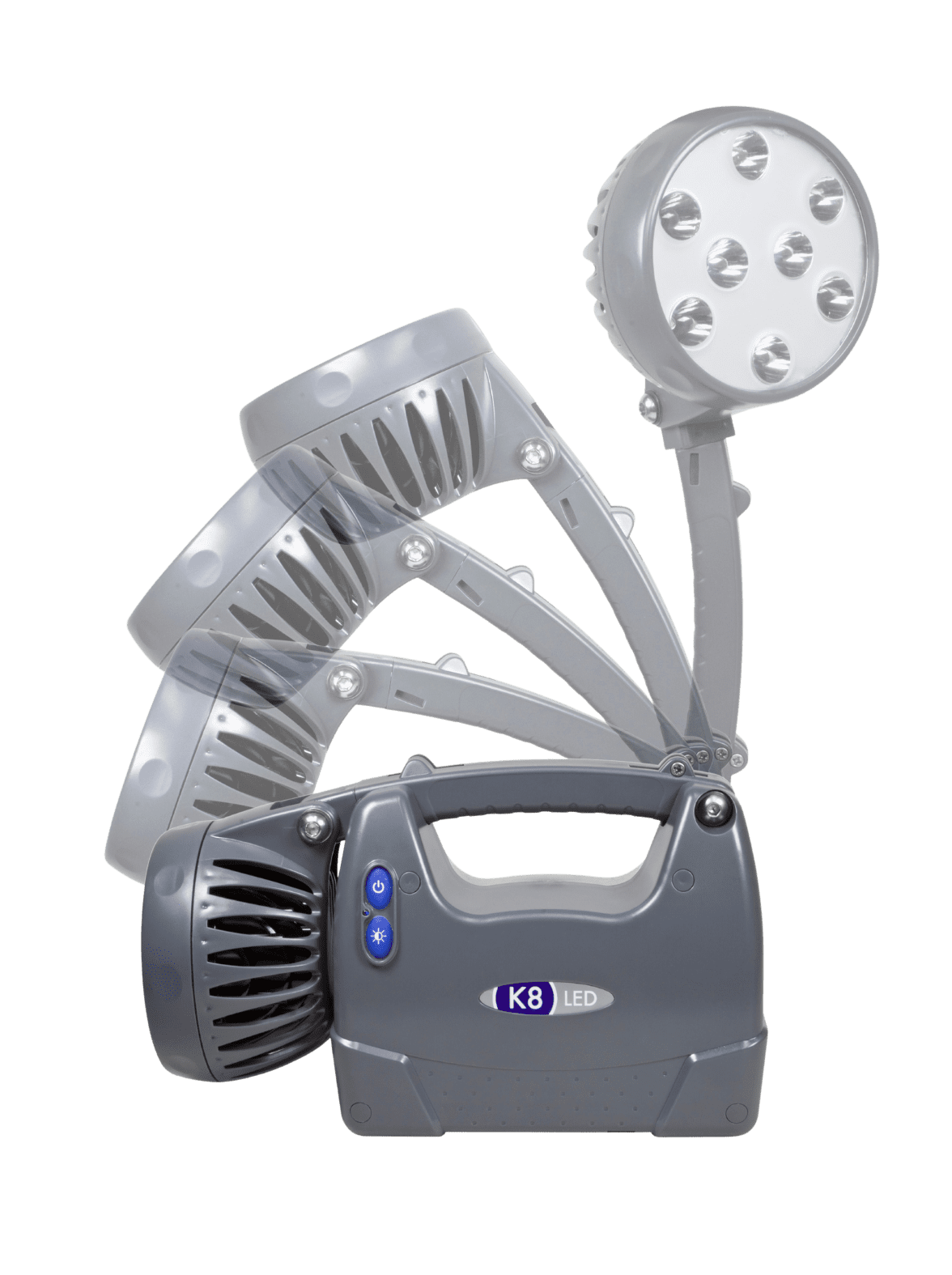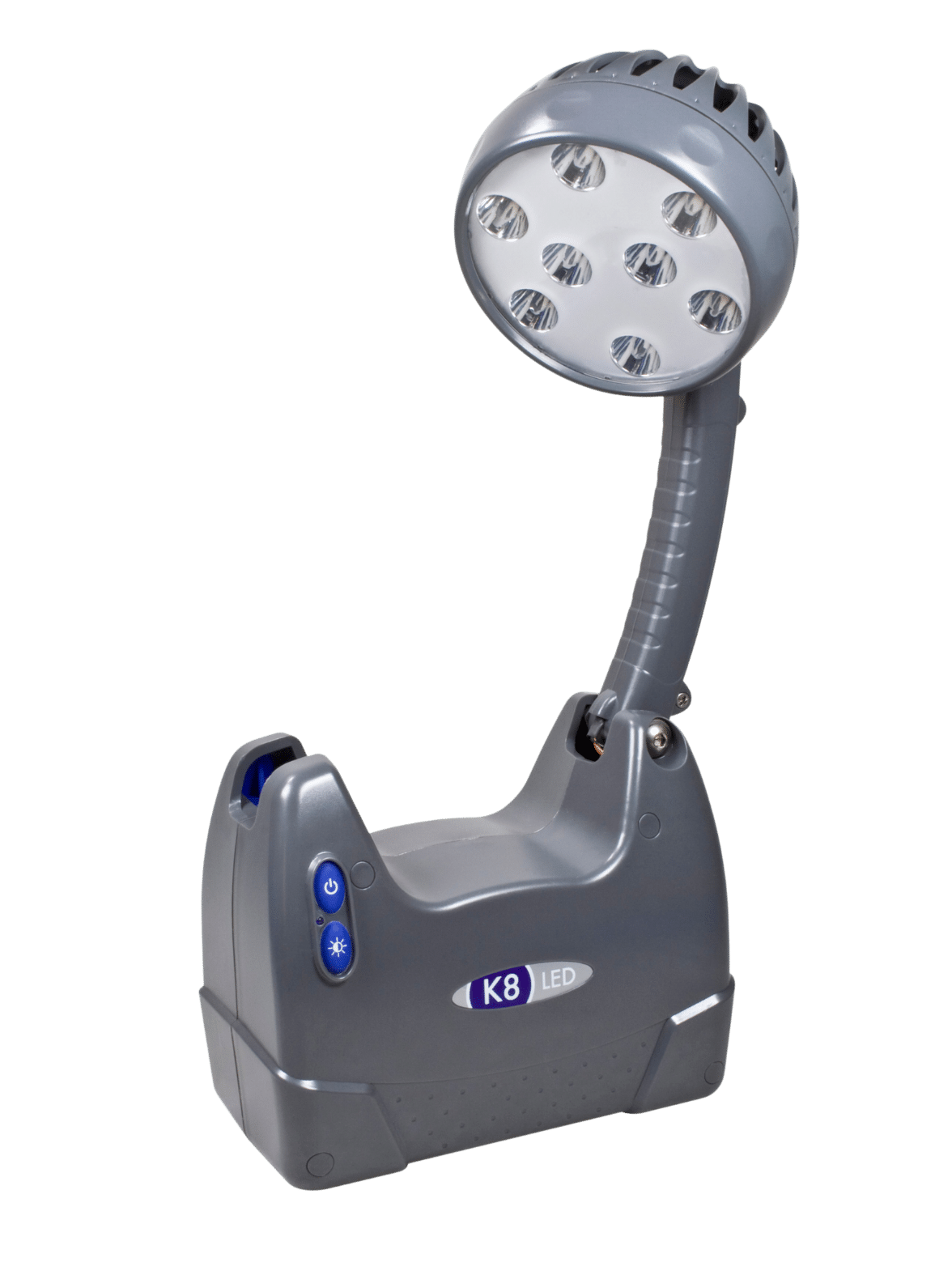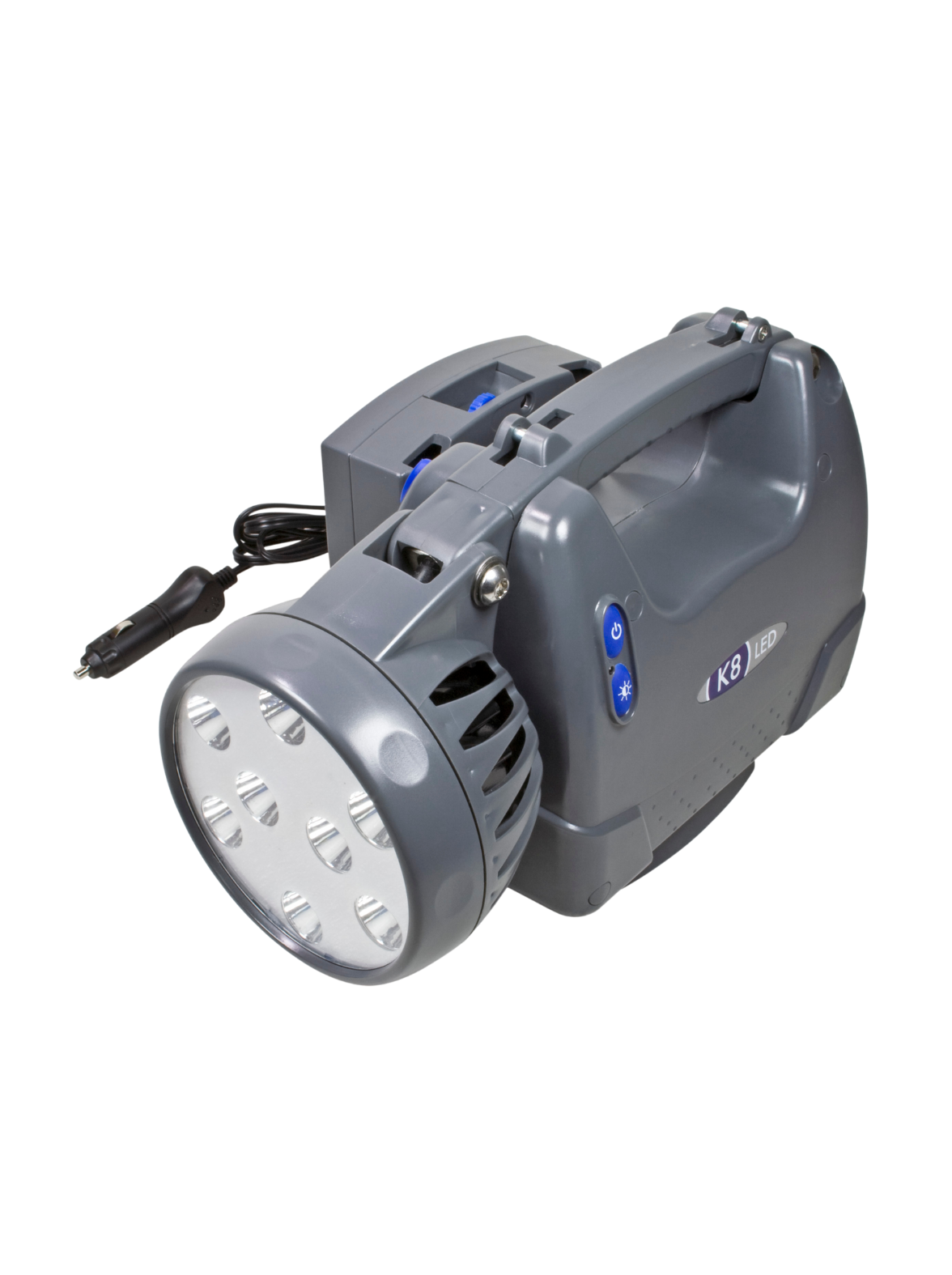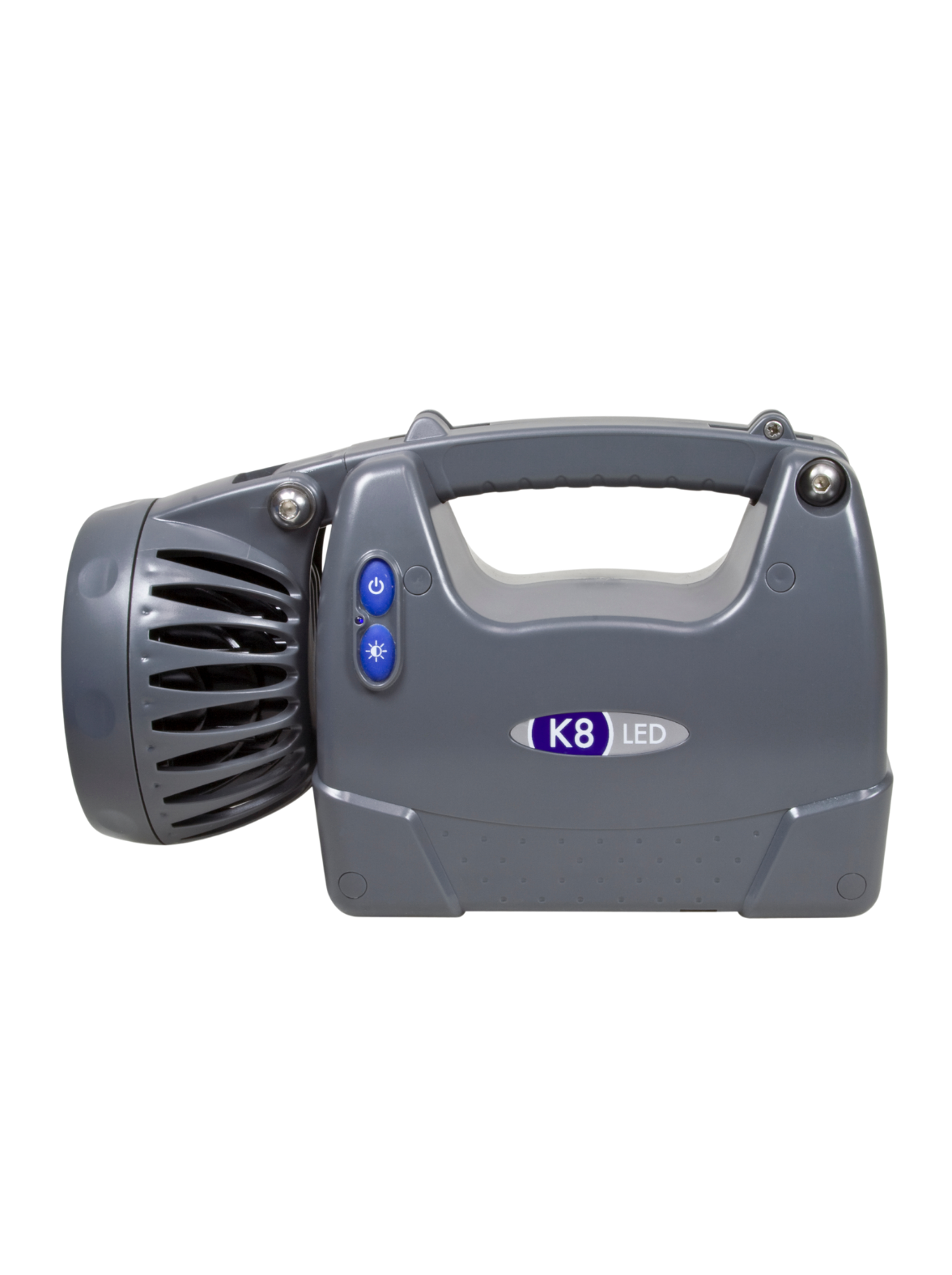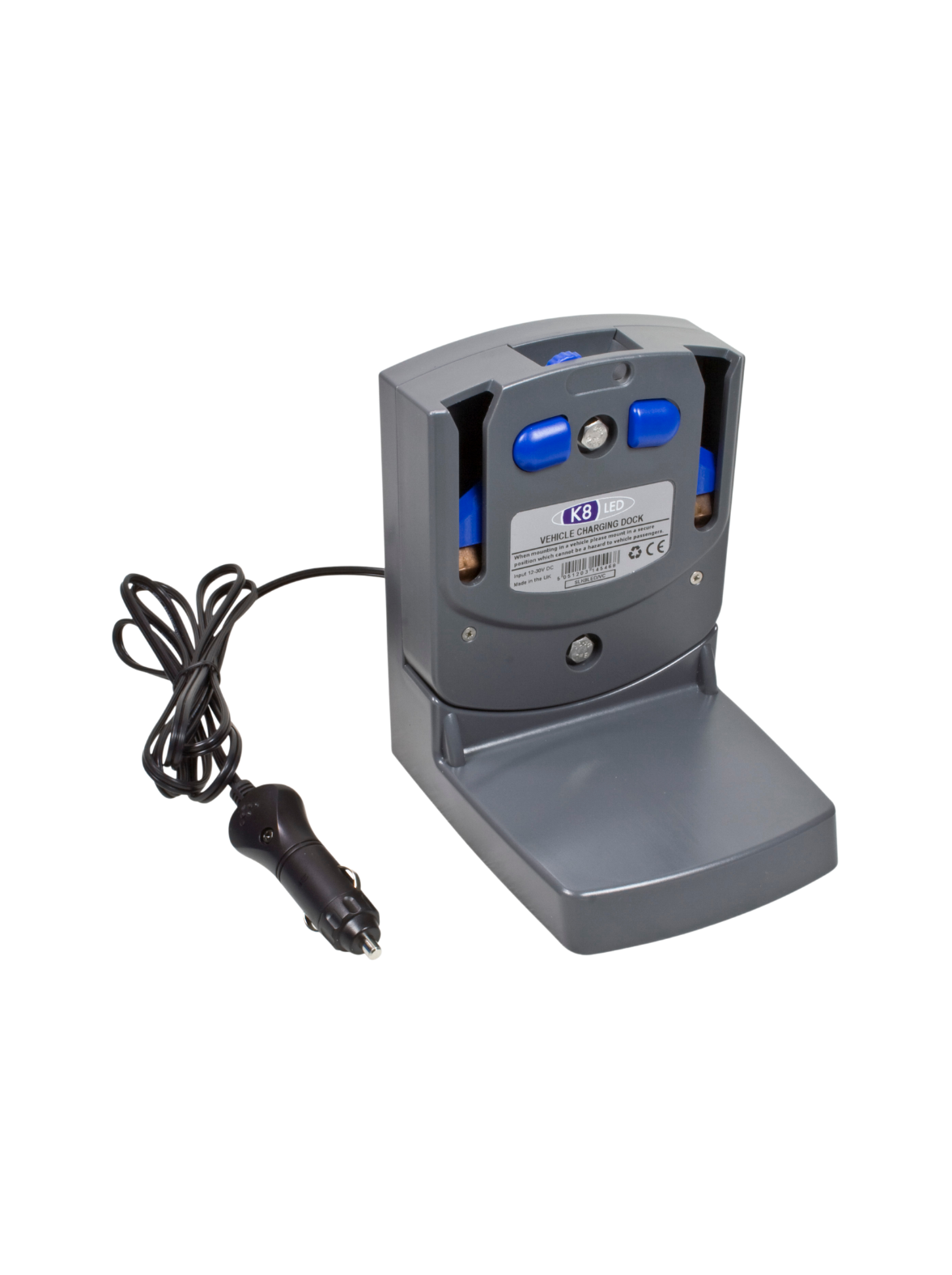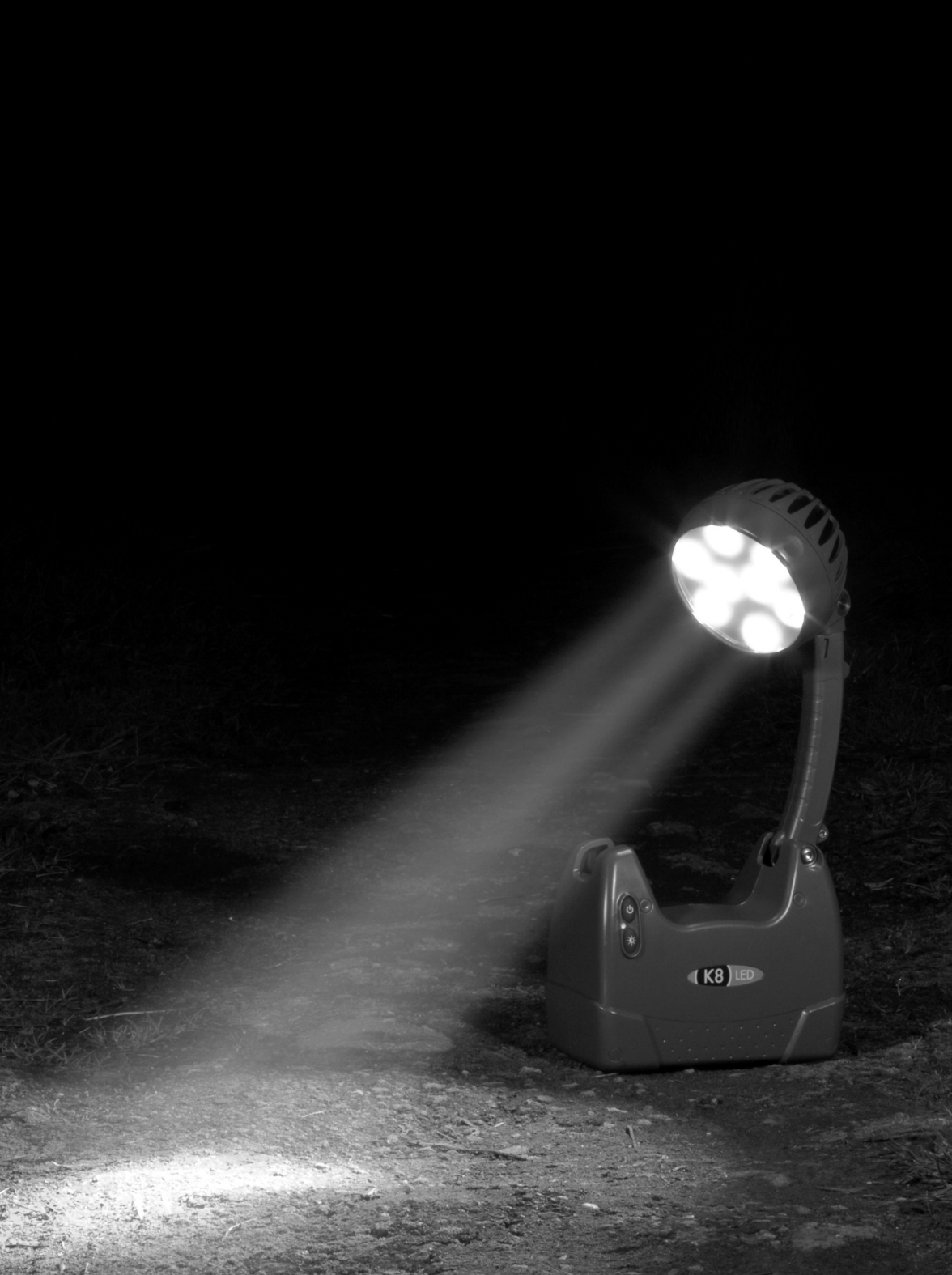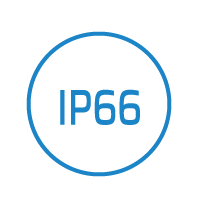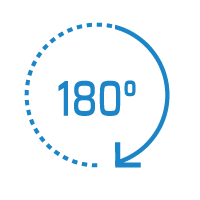 THE K8 PROJECTOR FLASHLIGHT IN DETAIL
Depending on the type of battery (Lithium L1 or L2), the weight of the K8 will vary from 2.8 kg to 4.5 kg and its autonomy from 7 to 13 hours and its charging time from 5 to 9 hours.
The power supply of the flashlight is available in 12/24V and 230V.
The light head is composed of 8 ultra-bright high efficiency LEDs. 3 lighting modes and a diffuser filter are also part of the K8's strengths. Depending on the position of the head, the K8 can be used as a searchlight or as a worklight.
The arm of the lighting head can be "released" allowing the K8 to be placed on the ground or on a stand and to direct the light as desired. Like the K9-30, the K8 can be operated while charging. The included 12-24V charging rack allows the lighting device to be charged in a vehicle.
Very compact with its dimensions of 300 x 110 x 180 mm, the K8 stand-alone projector flashlight is the ultimate portable stand-alone light with its ease of use.
This product will be particularly appreciated among the sectors of construction and public works, rescue and security services, railroad works, industrial maintenance...
Technical data
2 versions: single (L1) or dual Lithium (L2)
Operating time: 13 hours (for L2 version)
3 lighting modes: 33%, 66% and 100%.
Protection class: IP66
Light output: 3,000 Lumens
Color temperature: 6500 °K
Weight: 2.8 Kg (L1) or 3.5 Kg (L2)
Average LED lifetime: 50,000 hours
ADVANTAGES OF THE K8 PROJECTOR FLASHLIGHT
Its ease of use will allow you to act quickly on the intervention zone. As for its autonomy, it will allow you to carry out your interventions without fearing a loss of autonomy. Indeed, this autonomous flashlight has a time of use going from 7 to 13 hours.
It has been designed to be powerful, flexible and efficient. At ELC, we have at heart to offer you solid products adapted to any type of use. Thus, the K8 is suitable for work in difficult environments (IP 66) and is equipped with a backup function. The K8 projector can also be used with different accessories such as a tripod, a magnetic support or a vehicle charging support.
K8 PROJECTOR FLASHLIGHT OPTIONS AND ACCESSORIES
The K8 flashlight can be easily mounted on a tripod using the adapter provided for this purpose, or hung on its specific magnetic support. As for the cigarette lighter extension cord, it allows remote recharging from a vehicle.
PRODUCTS SIMILAR TO K8 PROJECTOR FLASHLIGHT
ELC France offers a complete range of self-contained lights that operate without a power outlet, thanks to their built-in battery. From the portable and versatile K8 stand-alone floodlight to the K10, one of the most powerful on the market, discover all our site floodlights.