Autonomous construction site projector
Stand-alone construction site floodlights are cordless LED floodlights that don't need to be plugged into a power outlet. In fact, they feature an on-board battery for complete energy autonomy. With this type of solution, it's very easy to light up an entire night without access to a power grid or even a back-up generator. Contact ELC France directly to find out more about our self-powered construction site floodlights!

French manufacturing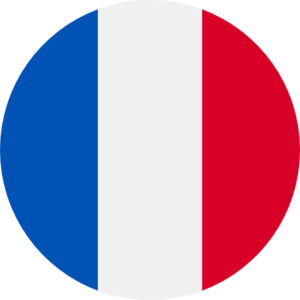 After sales service and dedicated assistance


The advantages of a stand-alone construction light
Self-contained construction site floodlights offer many advantages, in terms of lighting power, mobility and ergonomics. We tell you more about their advantages for both indoor and outdoor use. See also our range of wired site lights.
Outdoor
A self-contained construction site floodlight is an invaluable tool in many situations, especially when working at night or in poorly lit areas such as roads or construction sites.
The LED worksite lamp emits a powerful halo of light, with shades similar to daylight. It can be seen from a long distance, enhancing worker safety. What's more, they can see exactly what they're doing, so they can carry out their activities in the best possible conditions.
Another advantage of a stand-alone floodlight is that it's cordless. It therefore offers great freedom of movement, and can be moved as work progresses. The use of a tripod or magnetic stand means that the light can be freely directed, to illuminate specific areas as required.
Indoors
The self-contained spotlight is a real asset for indoor work. It provides effective lighting for workers, who can work for hours on end with optimum visibility, as the LEDs adapt perfectly to the shapes and contours of any room.
An LED worksite light also helps to cope with unforeseen events, such as power failures. By combining an autonomous light with a conventional lighting system, professionals have an effective back-up solution in the event of a power cut. In emergency situations requiring rapid evacuation, this type of spotlight is an invaluable aid for acting calmly, quickly and professionally.
The characteristics of a stand-alone construction projector
Discover the features of ELC France's professional LED construction site floodlights.
The lighting duration of LED construction light
The average life of light-emitting diodes is around 50,000 hours. This makes the LED worksite lamp a highly reliable lighting device over the long term.
Autonomy depends on various criteria, such as power and battery type. The duration of 100% power illumination of our LED construction site floodlights is therefore variable:
From 3 hours to 8 hours for the K10;
From 7 a.m. to 1 p.m. for K8;
For K9, from 8 a.m. to 5 p.m;
7h30 for the BG40.
The different types of power supply for a stand-alone construction projector
There are several different types of food, each with its own advantages:
Cigarette-lighter power supply makes it easy to recharge the headlamp from a vehicle;
Battery power on wheels for easy mobility;
Similarly, backpack feeding is particularly well suited to rescue and search situations;
220V mains power supply;
Finally, the power supply allows the lighting to be easily recharged indoors, even during use (for the "K" range).
Stand-alone projectors for all industries
Self-contained site lighting systems are particularly popular in construction and civil engineering, railroad work, industrial maintenance and motorway services. But they are also used by law enforcement agencies and emergency and security services during their operations.
LED construction lamps to light up any area
A spotlight of about 20 watts, such as the K8 model, is effective for lighting a construction site with an area of 10 to 20 m².
For a work or intervention area of between 25 and 30 m², a 30-watt LED worksite spotlight is required, like the K9 model.
Finally, a light with more than 50 watts, like the K10, is able to illuminate an area of several hundred square meters.
How to choose a self-contained construction site floodlight?
The main advantage of a self-contained site floodlight is that it can be easily moved and deployed on an operation site. However, there are different types of construction site floodlight, with varying degrees of lightness and autonomy. Lighting quality is also a determining factor. For example, the K10 models offer highly effective lighting but a relatively short 3h45 operating time. On the other hand, the K8 flashlight offers nearly 8 hours of autonomy, but less versatile lighting. Of course, it all depends on your sector of activity and your requirements.
What stand-alone construction site floodlights does ELC offer?
We've already mentioned a few, including the K8 and K10, but there's also the K9, Sports-Lite and BG40. Let's take a look at each projector K by K.
Our K10 and K9 self-contained site lights
The K9 and K10 construction site floodlights offer self-contained lighting with lead gel, lithium or dual lithium batteries, providing up to 4 hours of autonomy. The K9 is a lightweight, ergonomic floodlight with a 30-LED lamp that can be rotated 360°. Equipped with a lightweight battery, a 1m80 telescopic mast and extendable feet, it's the perfect ally for your worksites. Its big brother, the K10, offers 3 lamps with a maximum output of 12,000 Lumens.
Our BG40 360° self-contained construction site spotlight
Stand-alone 360° site floodlights offer omnidirectional light. Often taking the form of luminous balloons, they diffuse a soft, non-blinding light whatever your operation site. This is particularly true of our BG40 spotlight Compact and ergonomic, this lighting solution comes complete with battery and mast . In particular, you can use it with a backpack battery for exceptional autonomy of 7h30 and 62,000 Lumens to accompany you in all your operations.
Our K8 projector flashlight
The K8 projector flashlight features an easy-to-deploy 8-LED light head. This lightweight, self-contained worksite torch is distinguished by its small size, as well as by its impressive runtime of up to 13 hours. What's more, its IP66 protection rating means it can withstand dust and strong jets of water.
This makes the self-contained floodlight ideal for emergency operations in damp or dusty environments: rescue, worksite, mountain operations... The K8 is extremely versatile. Contact ELC France directly to find out more about our self-contained construction site floodlights!