Discover our complete range of 360° area lighting. The LUMAPHORE® is our flagship product. It will be able to accompany you on all your intervention zones whatever your activity.
Specific needs ?
We adapt the LUMAPHORE® to your needs! Do you need an extra length of cable, a specific plug, or an extra feature?
Please contact us!

French manufacturing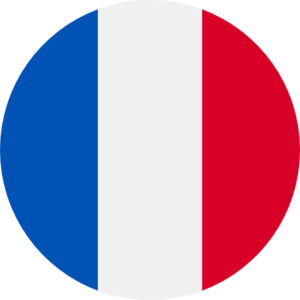 After sales service and dedicated assistance


Site lighting : LUMAPHORE® LED range
Do you want to optimally illuminate your construction site? LUMAPHORE® LED is the ideal solution to ensure that all your projects are well-lit and that you can work in ideal conditions. Find out everything you need to know about construction site lighting and this innovative solution.
Choosing the right site lighting
Whether it is a question of lighting an indoor or outdoor work area, the choice of lighting is an essential condition for carrying out the work and ensuring the safety of those who work there. Indeed, a construction site often implies the presence of machines to handle, but also elements of potentially risky environments, such as rubble, uneven ground... hence the importance of installing appropriate lighting systems that can adapt to the temporary nature of the work.
If the first criterion of choice must be efficiency and reliability, other elements can also be taken into account when selecting your light sources, such as their impact on the environment, their energy consumption, their simplicity of installation or their ability to adapt to the different configurations of construction sites... Created by ELC France, the LUMAPHORE® is for example a solution that is particularly popular with professionals for construction site lighting.
All you need to know about the LUMAPHORE® LED
LUMAPHORE® LEDs are efficient and effective lighting solutions for construction sites, industry, events and emergency services. They can be used to light up construction sites at night or during the day, when the light level is not sufficient.
Ultra light, robust (IK10), mobile, insensitive to bad weather (IP65) and wind (up to 162 km/h), LUMAPHORE® LEDs can be installed easily and quickly, and offer immediate lighting, which means no waiting time. Versatile, all of them imply low energy consumption and allow professionals to illuminate floors in a powerful way and at 360° on large surfaces. They are for example perfectly adapted for night work on railways, civil engineering... and can also illuminate areas located at height thanks to telescopic tripods and integrated carrying hooks.
Finally, maintenance on this type of solution is minimal. You just have to remember to clean the filters according to the conditions encountered on the different sites.
LED technology for even more benefits
The LED technology used on these LUMAPHORE® offers immediate start-up and restart at 100% power. The LUMAPHORE® LEDs are powered by mains plugs, but can also be connected to a battery or a generator if necessary.
Depending on the solutions chosen, the LUMAPHORE® range can effectively light areas ranging from 400 m² to 6000 m². Thanks to the quality of the LEDs and the developments made on the direct AC modules (without driver), the LUMAPHORE® ELC France offer one of the best Light Output/Power Consumption ratios (Lumen per Watt).
The different types of LUMAPHORE® LED at ELC France
ELC France manufactures and markets different types of LUMAPHORE® :
- LUMAPHORE® LED 1500XLG
- LUMAPHORE® LED 1000XL
- LUMAPHORE® LED 600 PREMIUM
- LUMAPHORE® LED 600XLG
- LUMAPHORE® LED 600XL
- LUMAPHORE® LED 300XL
- LUMAPHORE® LED 600L
- LUMAPHORE® LED 300L
- The LUMAPHORE® Low Voltage.
These are known for their reliability and high quality. You wish to be advised on the choice of your LUMAPHORE® LED? Do not hesitate to contact ELC, French manufacturer of lighting equipment and inventor of the LUMAPHORE®.