ELC: French professional lighting manufacturer
Lighting solutions for all industries
ELC offers you professional lighting solutions adapted to your industry.
Our LUMAPHORE® light balloons are the perfect answer to the needs of construction companies, industrialists, craftsmen, but also cinema and professional events.
As a LED floodlight manufacturer, we also offer battery powered lighting for use in many environments, such as construction sites, industrial maintenance, and railroad work. And of course, police, rescue and security services.
Finally, we offer specific solutions, such as lighting towers, to meet a multitude of needs.
Whatever your business, we can help you determine your needs to meet all your lighting requirements. 
ELC is a French manufacturer of lighting equipment, created by Mr. Jean-Noël GEORGE, inventor of the LUMAPHORE®.
The company is always listening to its customers in order to offer them new solutions and to optimize its products. The LUMAPHORE® is now present in more than 36 countries.
It has been adopted by emergency services, Civil Security, highway companies, the construction sector and large industries such as EDF and SNCF.
Quality, Environment and Customer Satisfaction are the pillars of our Development.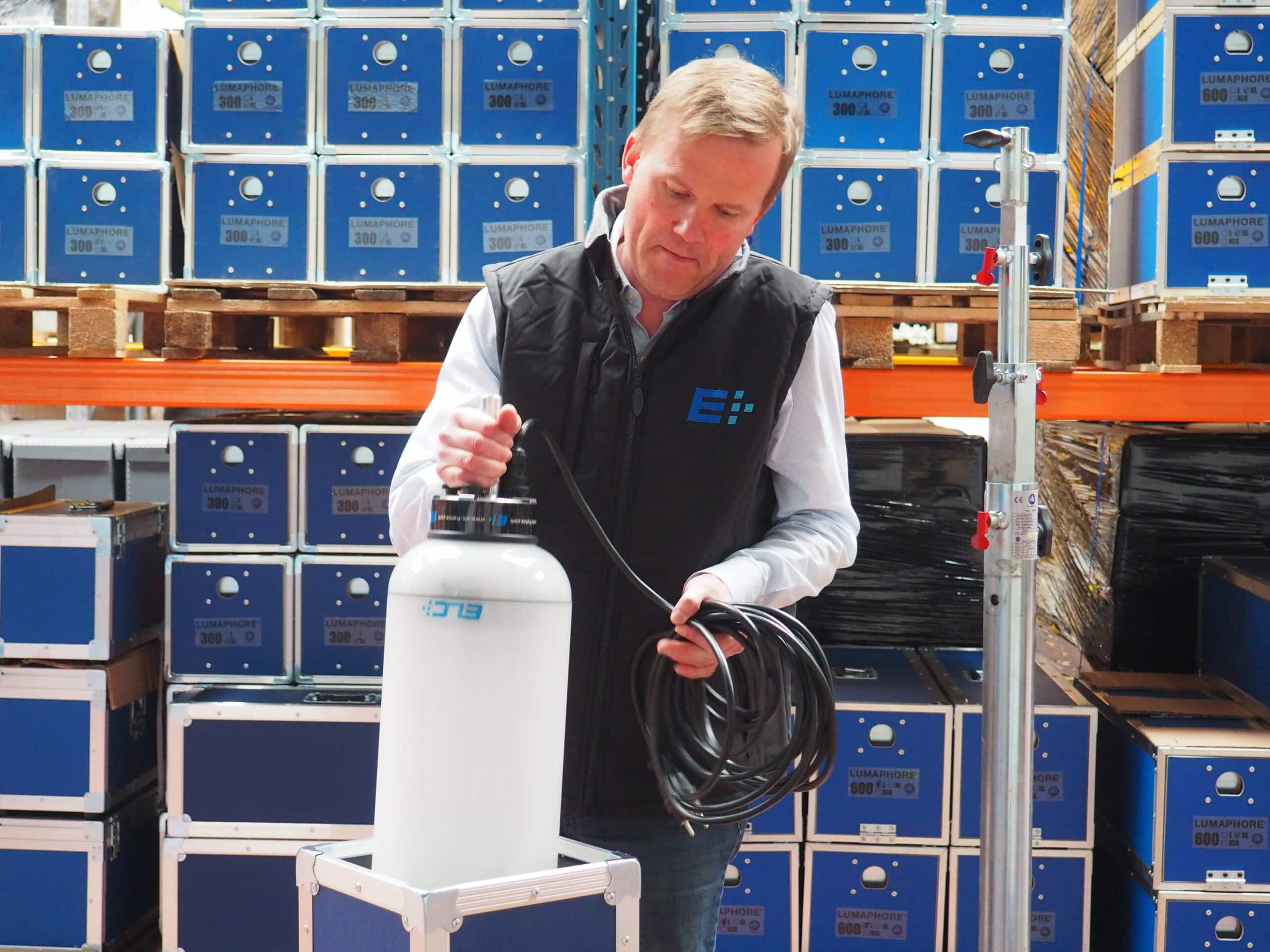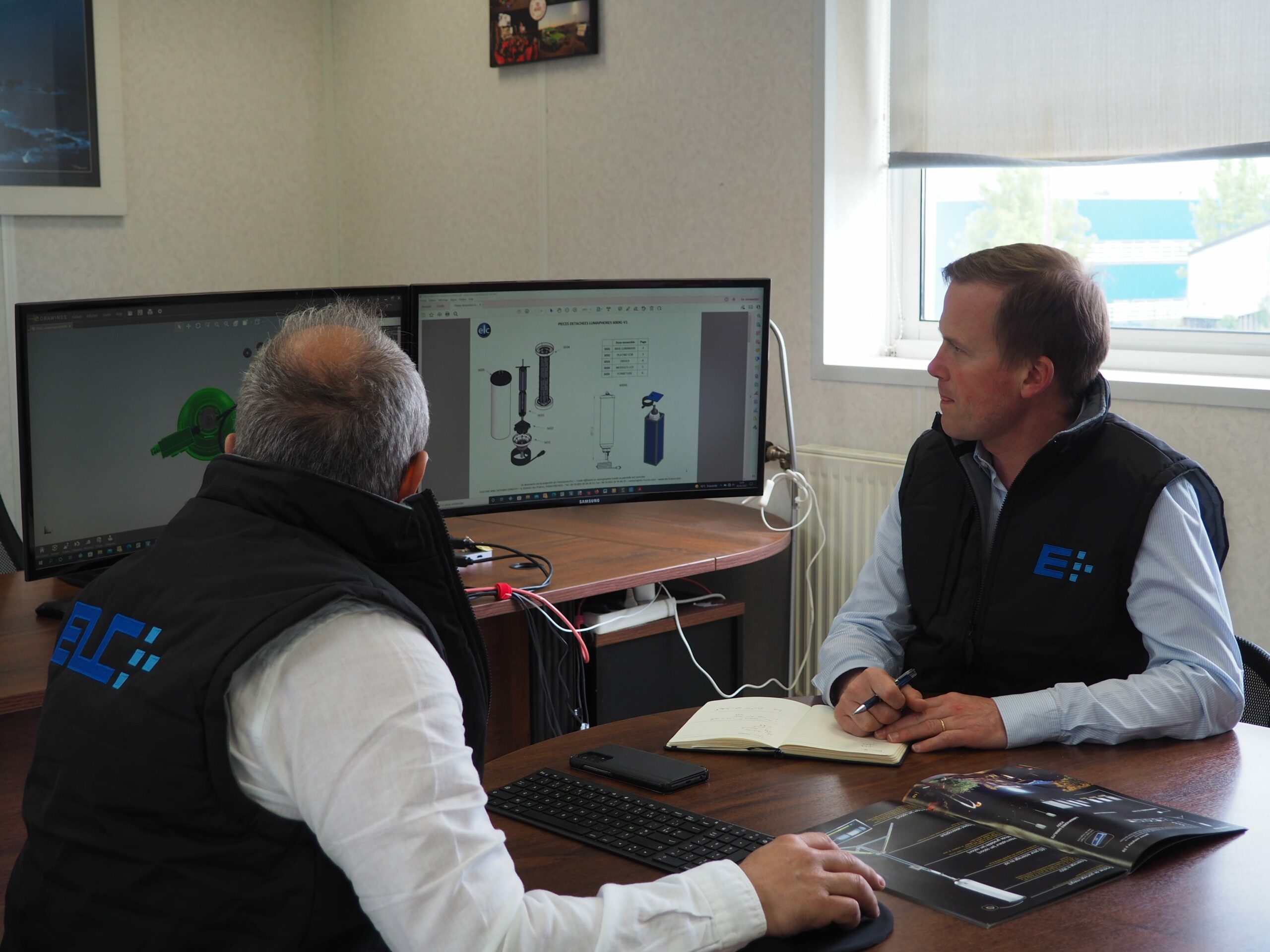 Previously director of a lighting distributor company, Jean-Noël
GEORGE wanted to create his own lighting range based on his
customers' constraints and expectations. In 2006, he invented his lighting solution: the LUMAPHORE®.
Just after, he founded ELC to increase his product range and sell his
own lighting material. Over the years, we evolved to provide more lighting and services to
customers.
At the end of 2006, LUMAPHORE® was born.
2007 - 2010 : In 2007, creation of ELC, Electric Lighting Concept. The activity of ELC is the design, manufacture and distribution of other temporary lighting systems and accessories.
September 2010 : ELC is sold to two partners coming from the world of construction equipment rental. Alain VIOLETTE and Hervé DEMEER.
2010 à 2019 :
Implementation of a strategy based on a network of distributors in France
ELC directly manages the major rental companies present on the French market.
ELC acts as a prescriber for emergency services, road safety, civil security, freeway companies, SNCF, etc.
International development with the establishment of exclusive importers: Great Britain, Switzerland, Germany, Spain, etc.
2020 : Takeover of ELC by Allan OUCIF and Jean-François TESSE.
HUMAN AND TECHNICAL MEANS
ELC is based on a team of 7 people:
Jean-François TESSE CEO
Allan OUCIF DG
Yolaine PIERKOT Sales and Marketing Assistant
Dietmar DREYER Sales Manager Germany
Quentin BRAEM Operations and Sales Administration Agent
Guillaume DEFIEUW Preparer / Fitter
Fabien LECLERCQ Fitter
In its Orchies factory, LUMAPHORE® products are assembled. One part of the facilities is dedicated to the creation and testing of future ELC products, the other to the storage of components and finished products.
Before selling process, ELC entrusts approved organizations such as the LCIE, to obtain the certificate of conformity of electrical safety of the novelties, in view of the CE marking.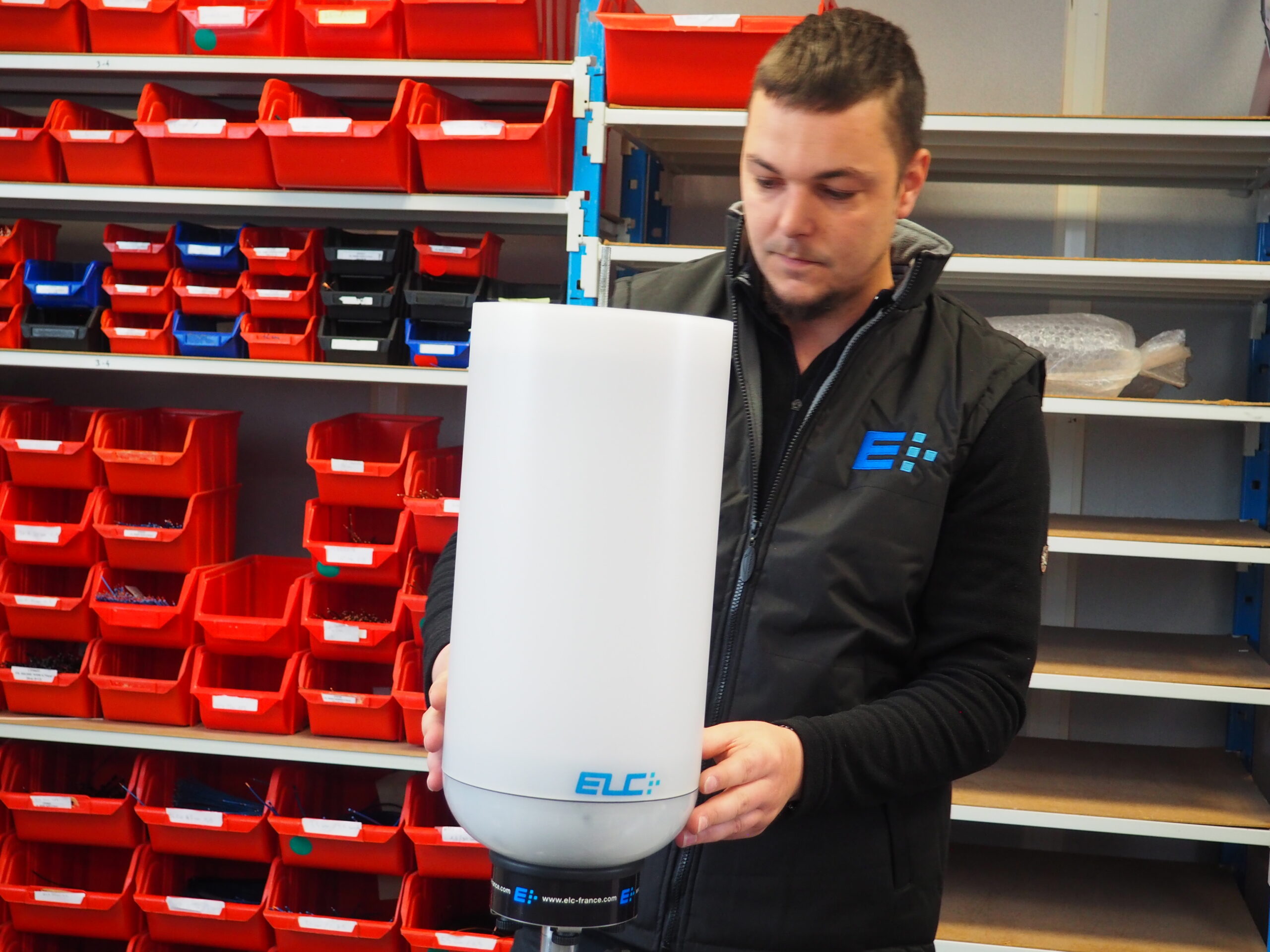 ELC announces the upcoming release of the LUMAPHORE® Premium line
The LUMAPHORE®
New generation
The LUMAPHORE® XL
New version
ELC announces the upcoming release of the LUMAPHORE® Premium line
The LUMAPHORE®
New generation
The LUMAPHORE® XL
New version
of our suppliers are local companies
A 100% French professionnal lighting manufacturer
With ELC, benefit from the know-how of a French company specialized in professional lighting for over 15 years. Since the invention of its flagship product, the LUMAPHORE®, in 2006, the group has never stopped innovating and perfecting its products, in order to offer high quality lighting that meets all needs.
Assembled in our factory in Orchies, in the North of France, LUMAPHORE® products have become the reference lighting solutions for professionals from all sectors. French products recognized for their quality: each new product is rigorously tested by us, then analyzed by an approved organization, responsible for issuing the certificate of electrical safety conformity, for the CE marking.
In addition, our dynamic company has a team of experts who are always ready to listen to your requests and needs. Whatever your requirements, we guarantee a quick quote and personalized assistance to help you find the professional lighting you need. ELC is also an available and reactive after-sales service, because the satisfaction of our customers is our priority.
Professional lighting with a lot of assets
Choosing ELC for your professional lighting means choosing superior quality and better working comfort in all circumstances.
High technology products, designed and assembled in France with the best materials, to guarantee you a robustness to any test, but also an unequalled lifespan.
ELC also offers lighting solutions that are perfectly adapted to your specific needs, designed with the requirements and problems of each professional in mind. In addition, you benefit from the advice of a team of specialists, who guide you step by step to select the ideal product.