K10 stand-alone projector
The K10 is one of the most powerful battery-powered worklights on the market. With up to 12,000 lm of light output, it can be powered by either a lead gel or lithium battery. The lithium battery can be doubled to extend the autonomy of the K10 stand-alone headlamp. Discover ELC's range of self-contained construction site floodlights.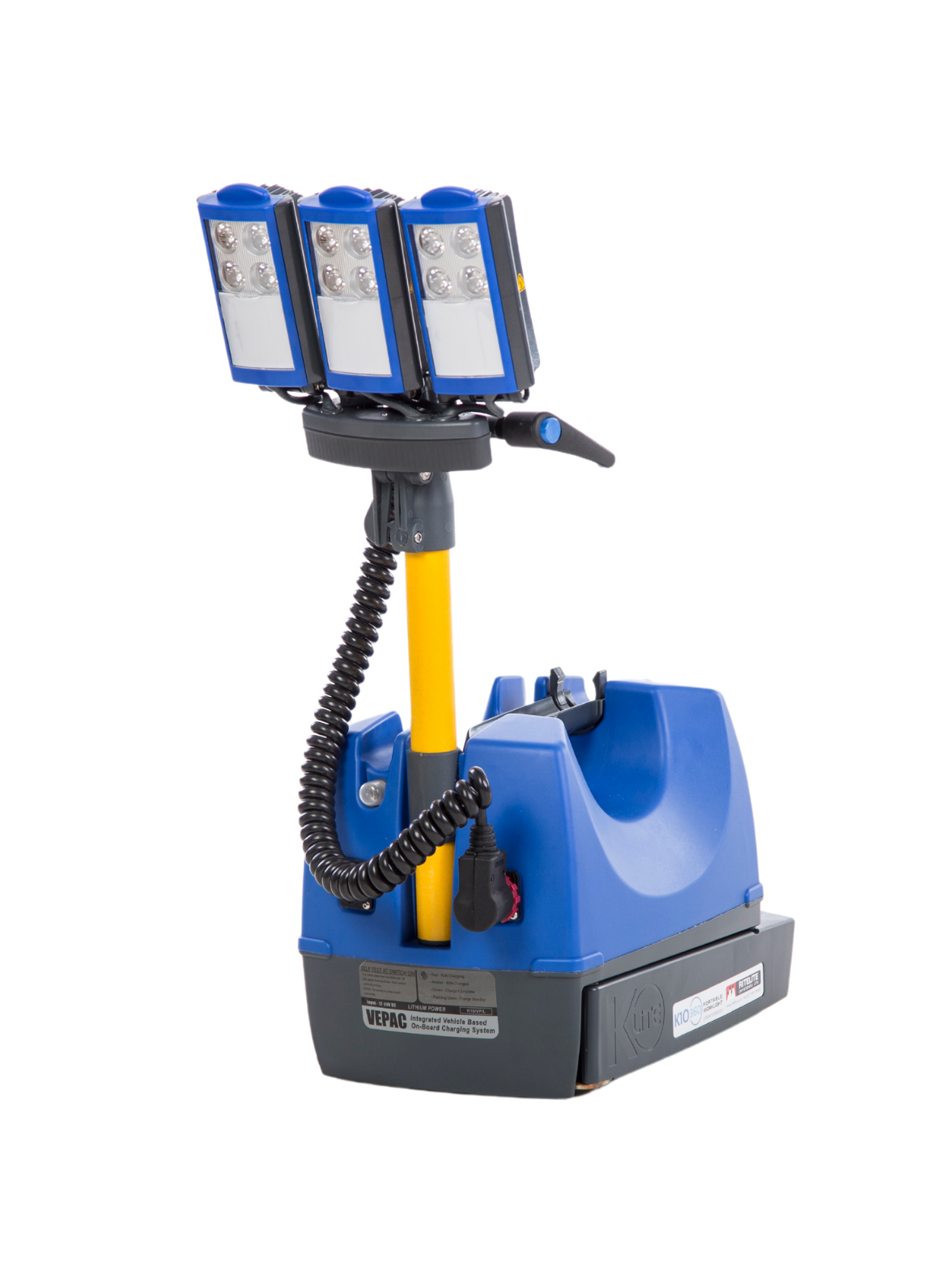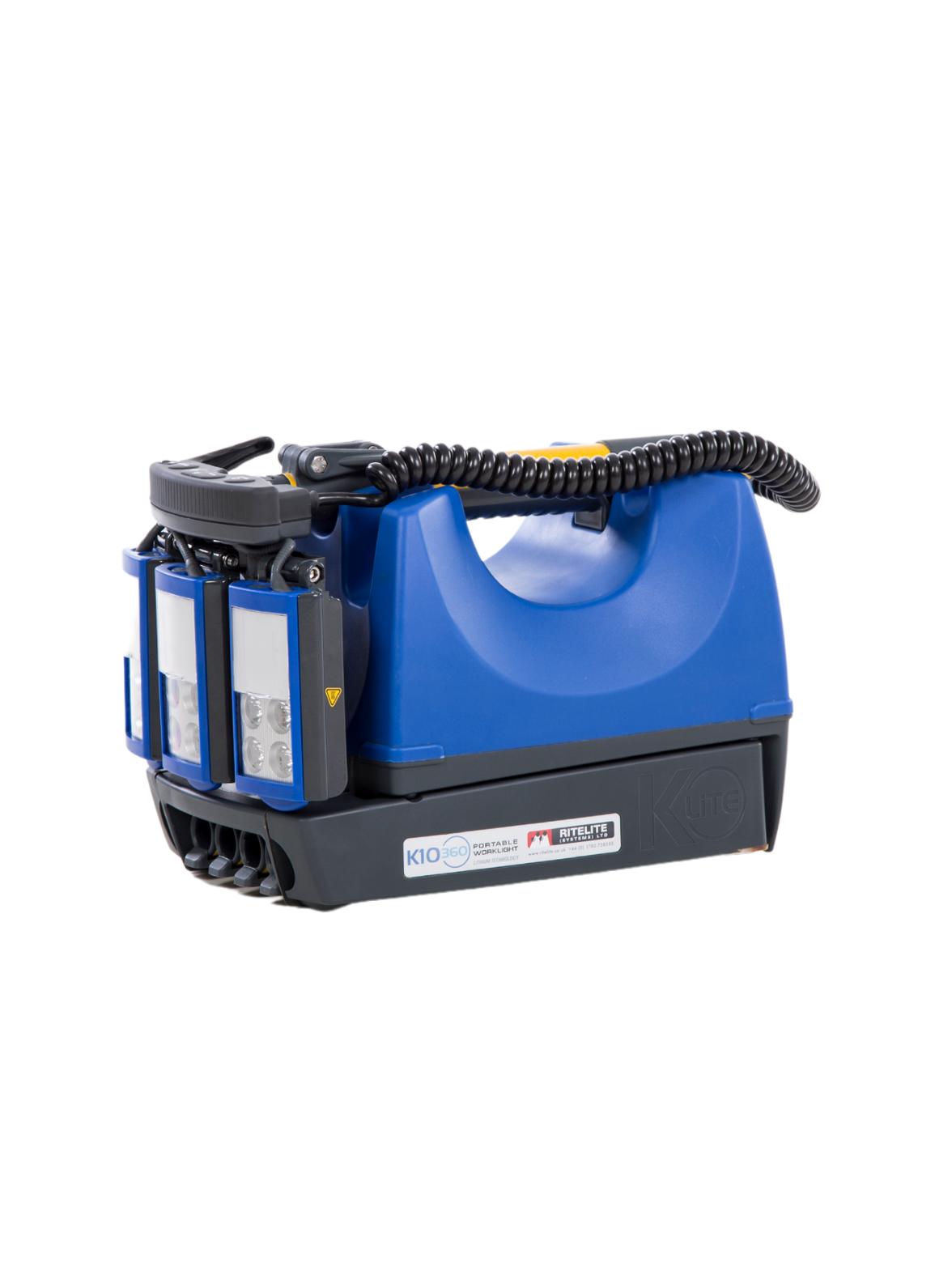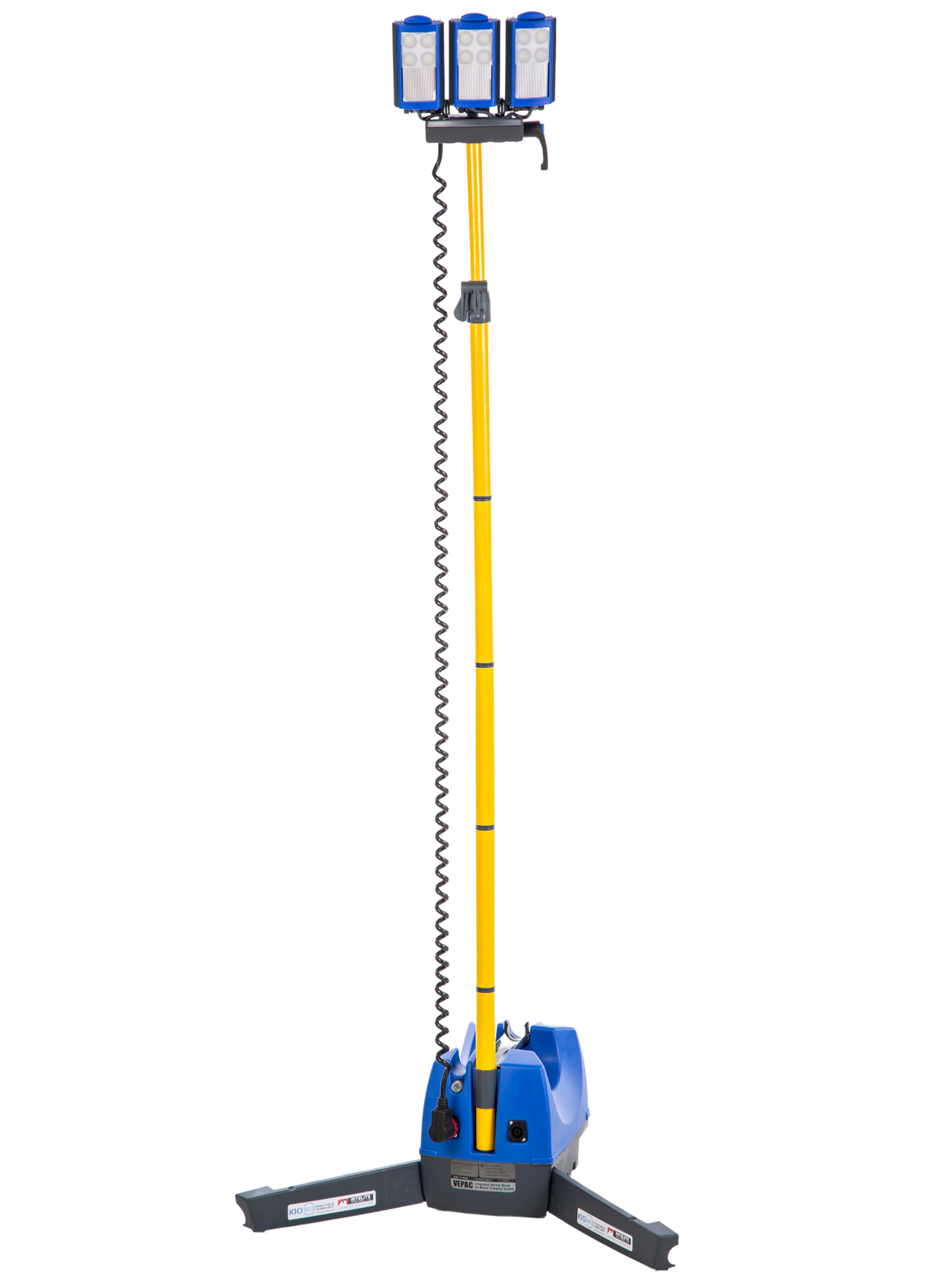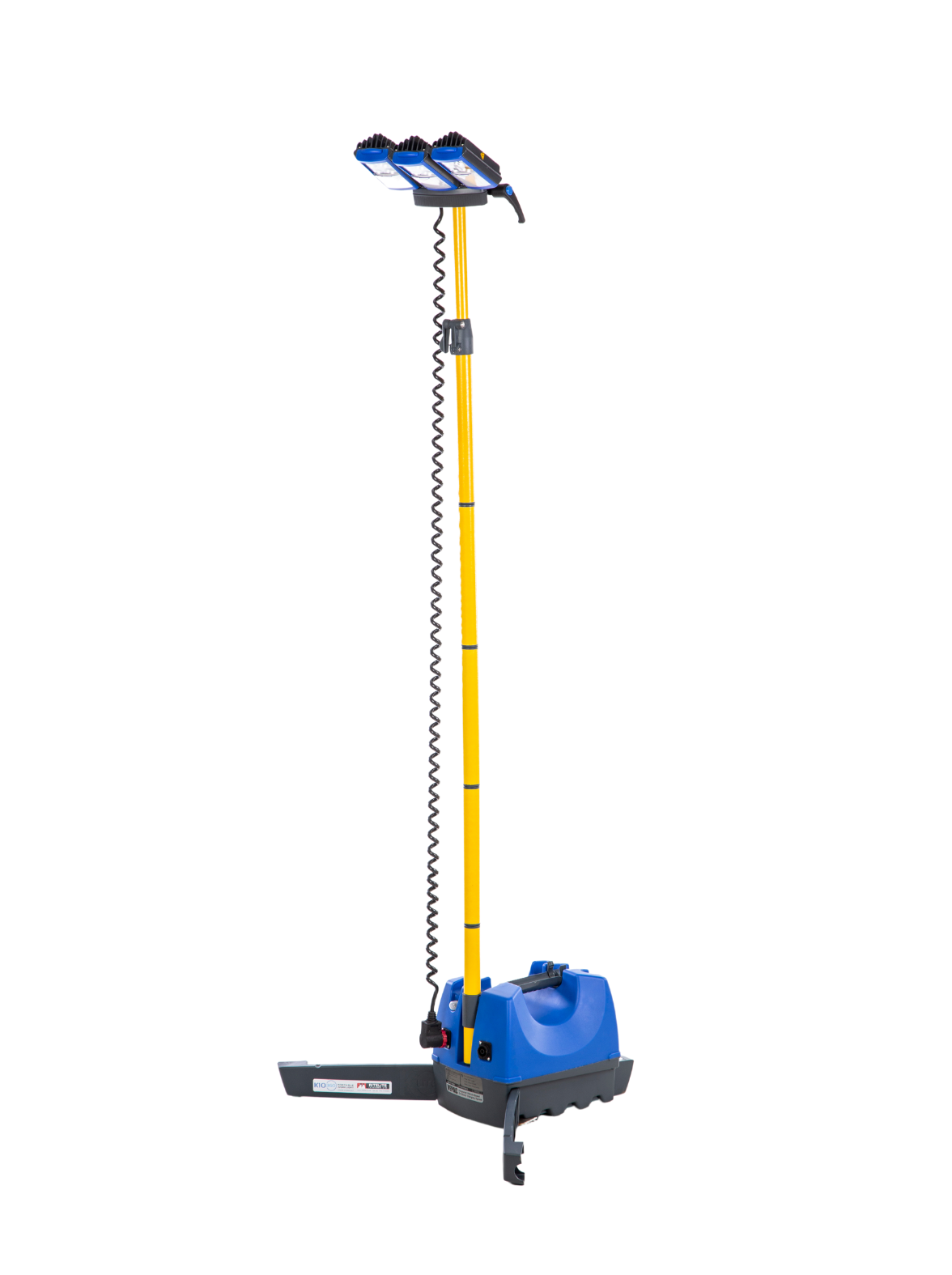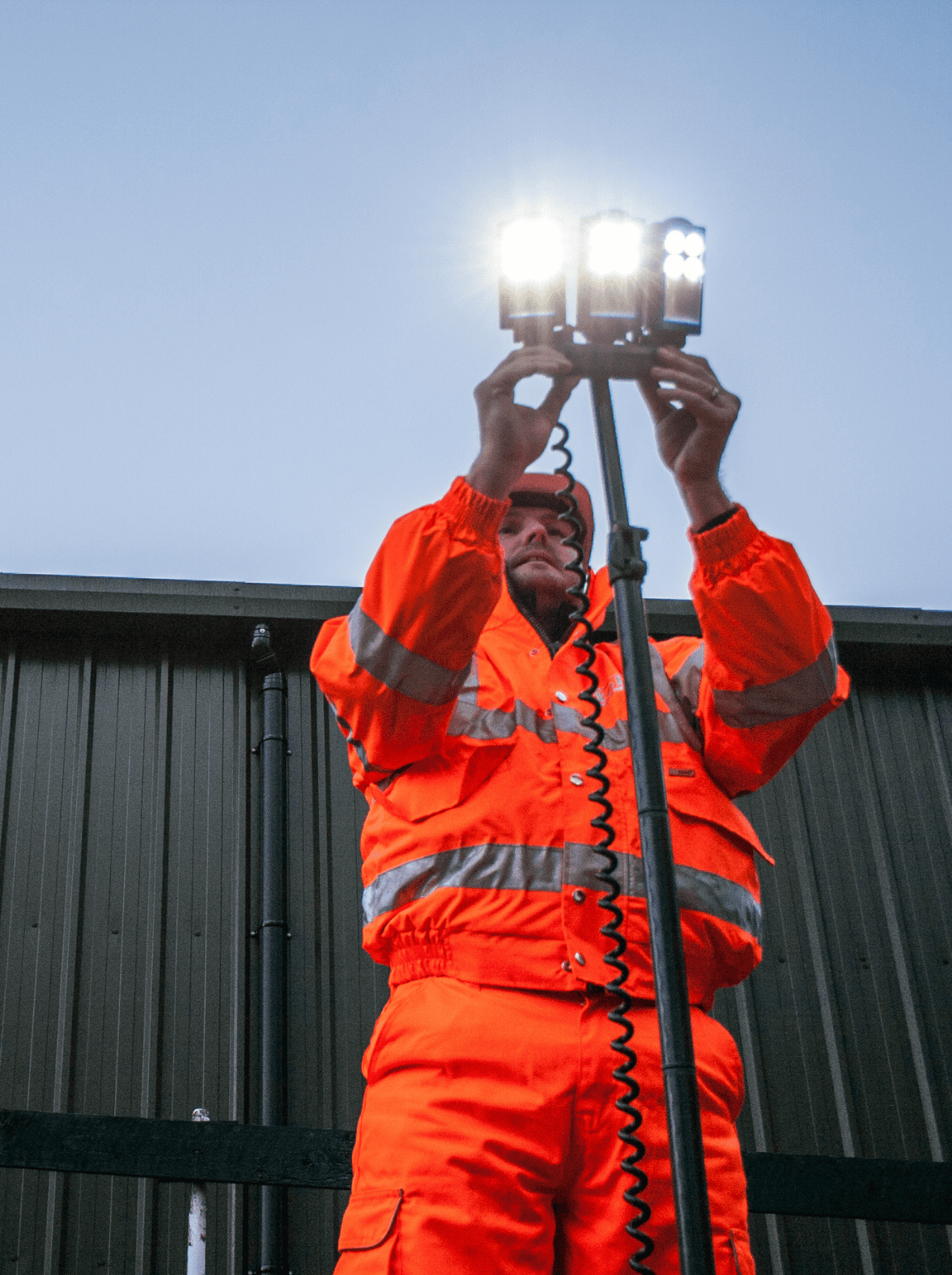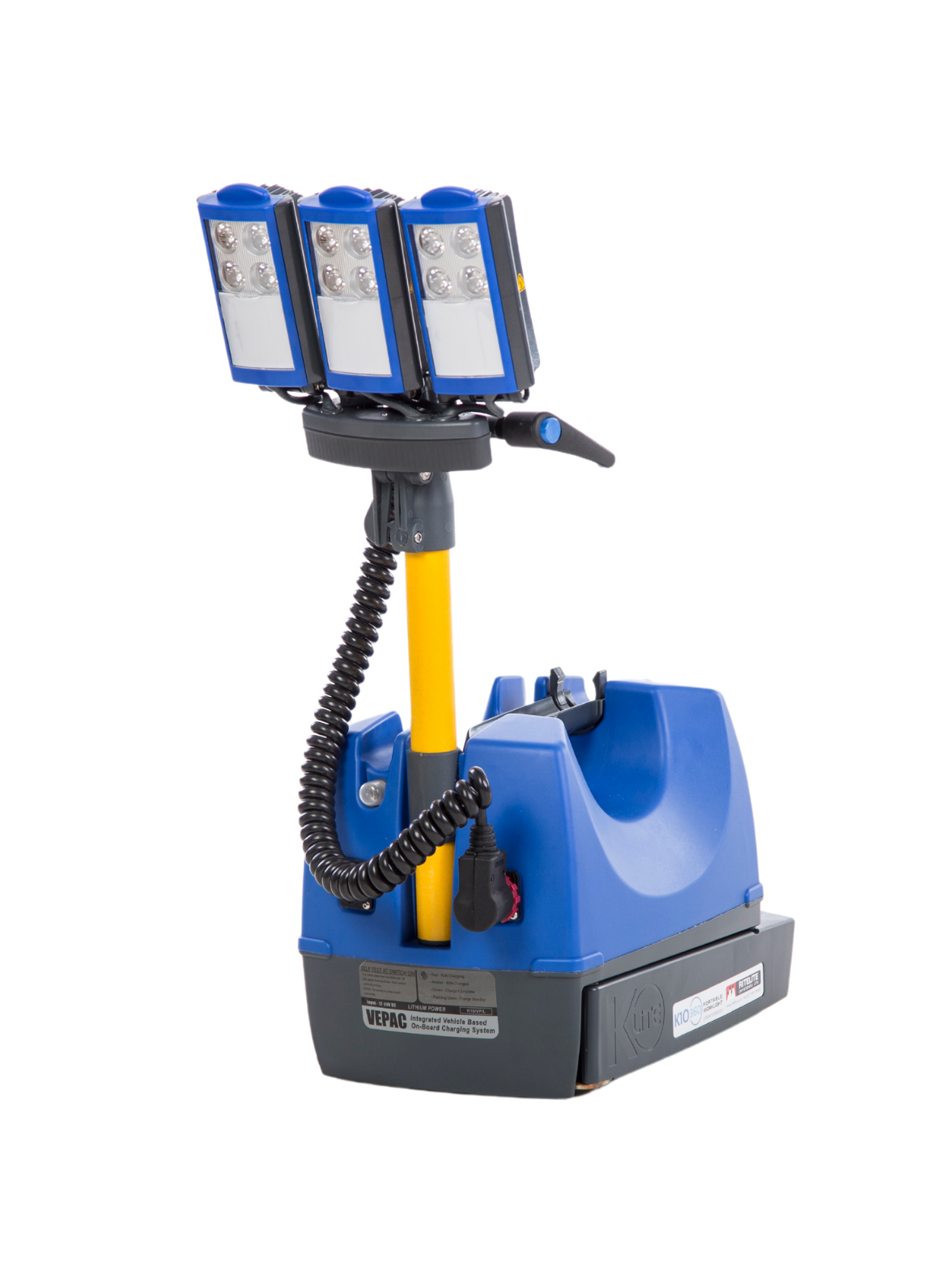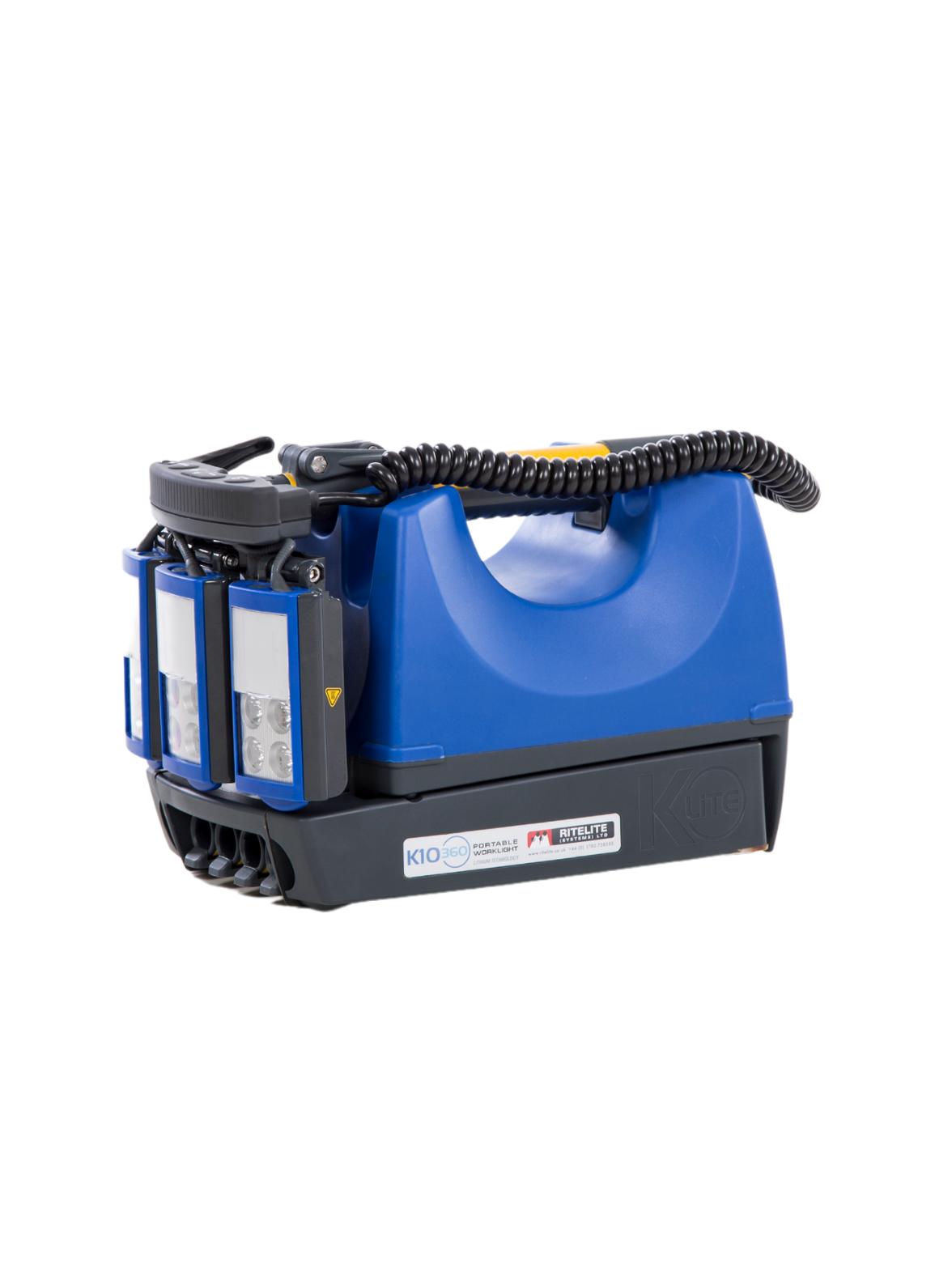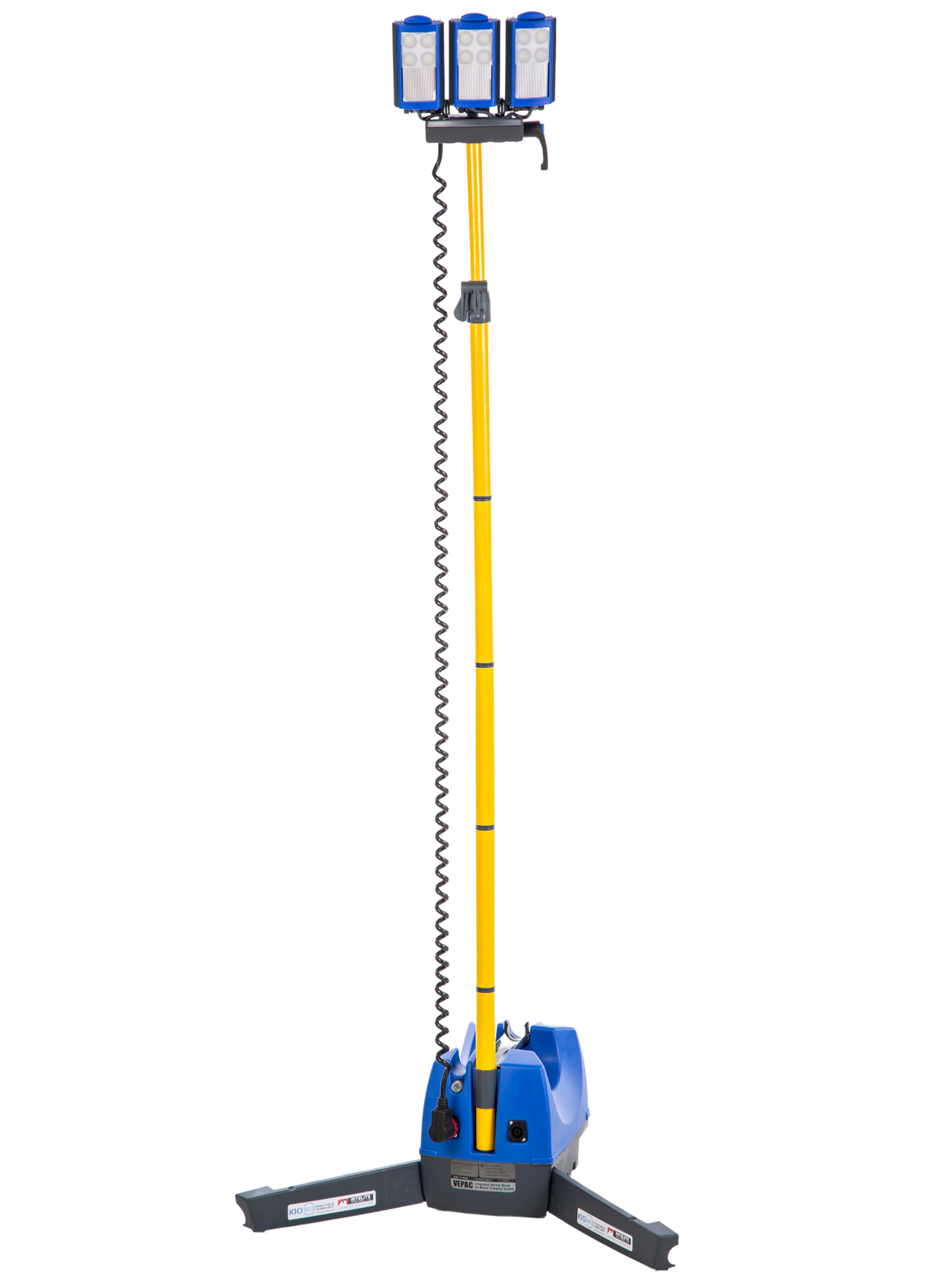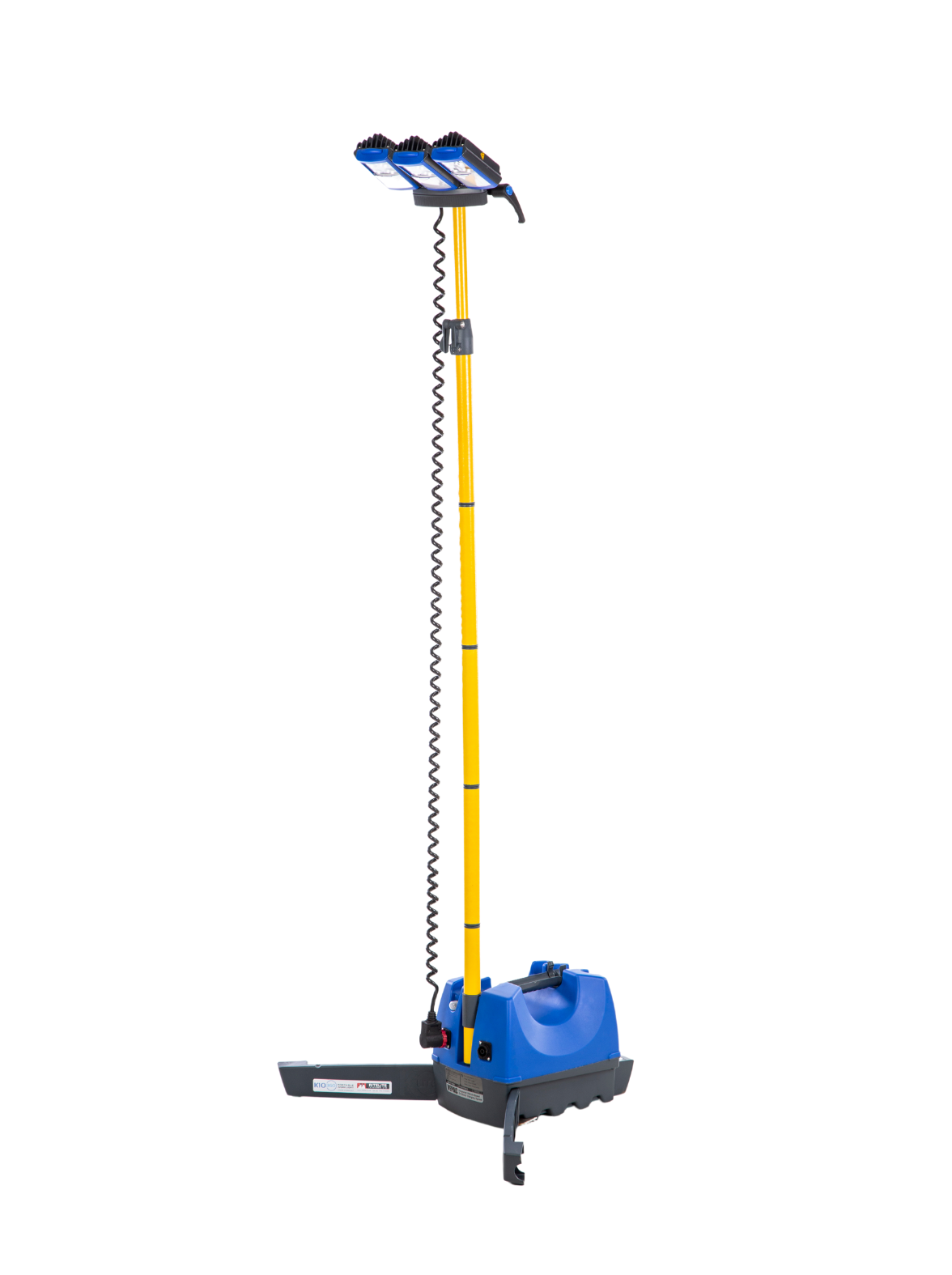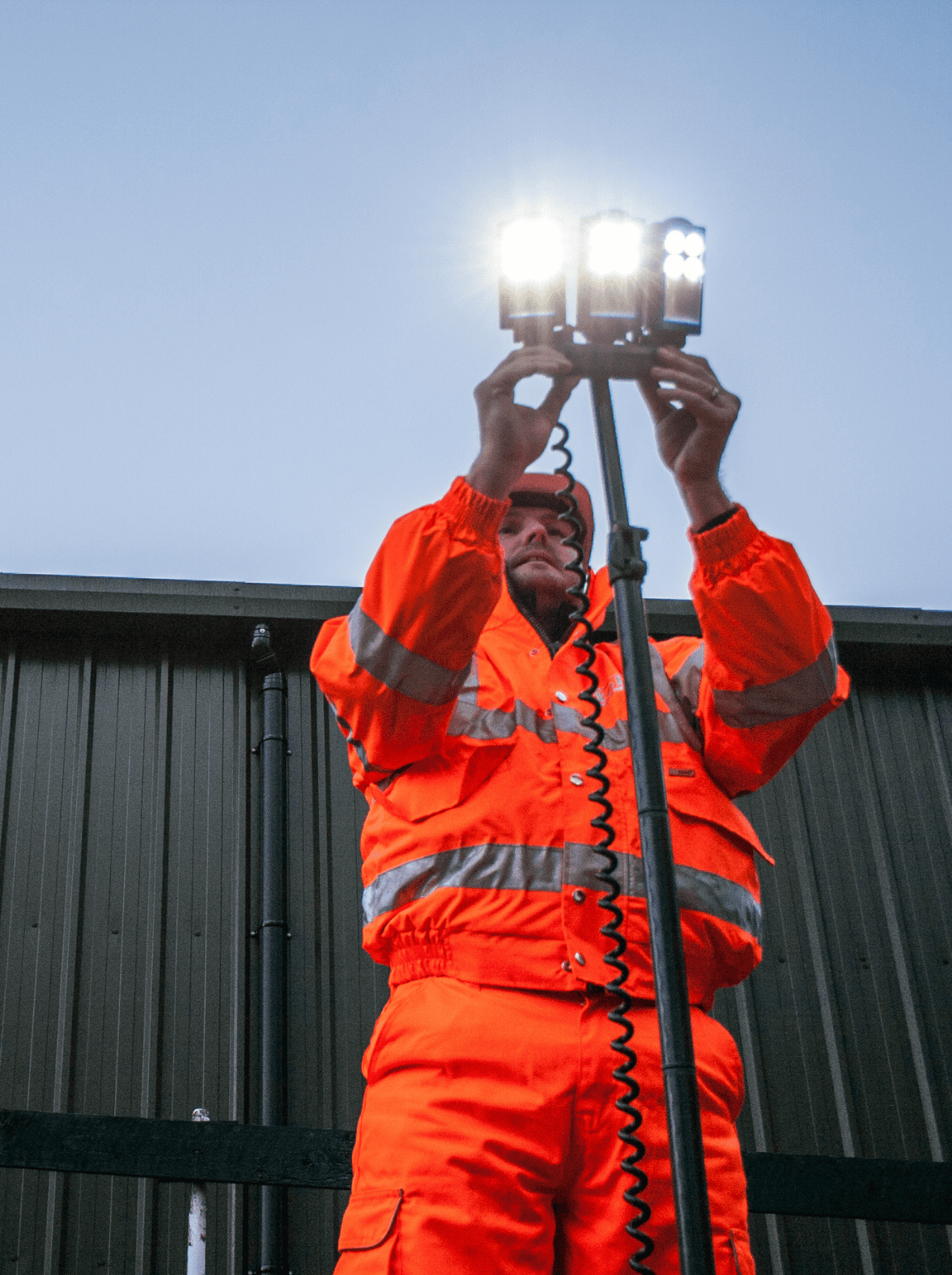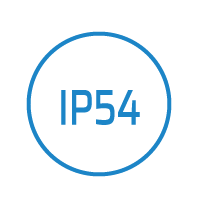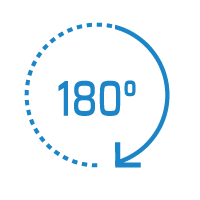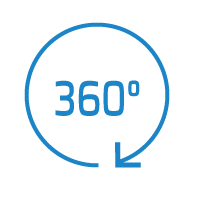 DESCRIPTION OF THE K10 LED CONSTRUCTION LIGHT
The K10 is a self-contained, portable LED floodlight that can be fitted with lead gel, lithium or dual lithium batteries. With the same base design as the K9, this model features 3 lighting heads instead of one, giving it power and versatility. The mast is built into its base in 4 different parts that lock together with a 1/8th turn. The lighting head is made up of 3 light sources, offering a multitude of possible uses. In fact, the K10 portable spotlight can be used as a work spotlight or a stand-alone area light.
At 100%, it has a light output of 9,000 Lumens and can reach 12,000 Lumens. Autonomy at 100% power is approximately 3 hours with a lead gel battery (SLA) and 3 hours 45 minutes with a lithium L2 battery. This autonomy can be doubled with a double lithium battery.
As with the entire "K" range, the K10 stand-alone projector can be recharged while in use.
ADVANTAGES OF K10 LED PORTABLE SPOTLIGHT
A very versatile stand-alone light
The 3 multi-position floodlights provide up to 360° illumination. What's more, the K10 stand-alone spotlight can be used as a hand-held spotlight, a work spotlight when the lighting head is raised, or as an area light on its integrated 1m80 mast .
The lighting power is adjustable. There are 15 power levels and you also have the option of using flash or SOS mode. You will also find retractable diffuser filters on each light source.
The K10 worksite light can be controlled remotely via a remote control or via an application that connects via Bluetooth to the device. This lighting allows you to work while keeping your hands free.
Finally, it is easy to start and recharge, while offering great lighting power.
A projector tested and approved by different sectors
The versatility of the K10 stand-alone projector is an asset for your night interventions. No particular maintenance is necessary and it is thus particularly appreciated by :
- Emergency and security services
- railroad work services
- industrial maintenance
- etc...
K10 STAND-ALONE PROJECTOR OPTIONS AND ACCESSORIES
Extremely compact, the K10 stand-alone projector can be easily transported in its flight-case, mounted on a magnetic stand or on a mast.
SIMILAR PRODUCTS TO K10 STAND-ALONE PROJECTOR
ELC France offers you a whole range of cordless spotlights that work without being plugged into a power outlet. From the K10 stand-alone floodlight to the K9 and the K8 portable models, our on-board battery-powered products guarantee total energy autonomy. So you can light your way in any situation, even without access to the power grid.
Discover our wired site lights.