Construction site lighting
Construction site floodlights are a practical and versatile solution for illuminating your work area. Lightweight and efficient, tripod-mounted floodlights make your worksite safer by preventing accidents and tool loss. At ELC France, we specialize in the marketing of construction site floodlights. Our Minilite range, in particular, satisfies many professionals on a daily basis. Contact us to find out more about our tripod-mounted worklights!

French manufacturing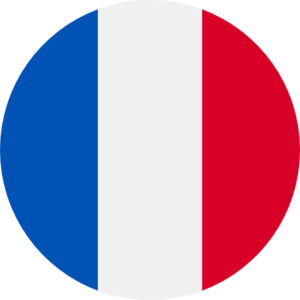 After sales service and dedicated assistance


Tripod-mounted floodlights
A construction site floodlight is a lighting solution mounted on a tripod. There are many different types of construction site floodlight: some offer several lamps that can be oriented as required; others offer a single multidirectional light. The tripod-mounted floodlight can be powered either from the mains or from a generator. Last but not least, site floodlights are often lightweight and ergonomic, so they can be carried anywhere, installed and uninstalled in a matter of minutes.
Construction site floodlights on tripods can be used on construction sites, as the name suggests, but also in emergency situations, such as when emergency workers are working in rural areas or in caves. The film and advertising industries also use this type of lighting, which can produce interesting lighting effects.
How to choose a construction site spotlight?
When choosing a tripod-mounted floodlight, consider its weight, sturdiness and ergonomics. If you're an emergency worker, in particular, it's best to opt for a tripod-mounted floodlight that's lightweight, sturdy and easy to assemble. That way, you'll benefit from a lighting solution that's fast and effective in any situation, and that can really save lives.
For site work, there are many options, but if you're working in a tunnel (such as a subway), consider a daisy-chain solution. With this solution, several floodlights are connected in line to illuminate long underground distances. Take a look at our Permalink floodlights.
Which tripod-mounted floodlights does ELC France offer?
At ELC France, we offer 2 models of tripod-mounted worklights: the Minilite and the double floodlight. We'd like to tell you more...
The Minilite tripod floodlight
The Minilite is a lightweight (3.5 kg), efficient and ergonomicconstruction site spotlight . Ideal for industrial maintenance and finishing work, it's a highly popular lighting solution among professionals. With the Minilite, you get a lighting head with handling handle and polycarbonate diffuser, plus a tripod that can be fitted with castors.
Supplied in a Titan flight case, this tripod-mounted spotlight can be set up in 2 minutes by a single person. What's more, the Minilite offers 70W of lighting power and can illuminate up to 300 m2. It also boasts an IP44 protection rating, making it resistant to small projectiles and splashes. A simple, practical solution for your worksite!
The PROLINK double worklight
As we've already mentioned, the PROLINK spotlight can be connected to form a chain. This makes it ideal for tunnel lighting. A favorite with people working in train and subway tunnels, it offers exceptional performance.
Extremely ergonomic, this tripod-mounted site spotlight can be set up in 2 minutes, and offers IP65 protection against dust and water jets from all directions. This makes it the ideal choice for your underground projects. Contact ELC France directly to find out more about ourtripod-mounted site lights , for your emergency, indoor, outdoor or underground work!