French manufacturing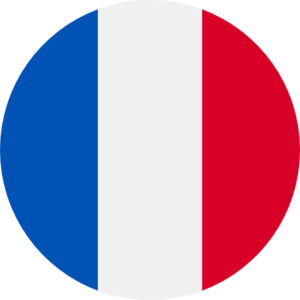 After sales service and dedicated assistance


Balloon site lighting: The MINILITE range
Are you looking for site lighting that gives you optimal visibility of your work area? With MINILITE® equipment, take advantage of lighting that combines efficiency, reliability and performance - qualities that are essential to the successful completion of your professional activity. Thanks to this mobile construction lighting, you can carry out your missions in the best possible conditions and especially with professional lighting!
MINILITE® : professional lighting adapted to the needs of construction sites
ELC France offers quality lighting solutions to meet the needs of professionals in the construction, industry, event and emergency sectors. Among our range, there is the MINILITE® lighting equipment.
The MINILITE® lighting is an ideal equipment for the industrial maintenance and the second work. Lightweight, robust and flexible, this site lighting can be installed and suspended anywhere. To ensure a high performance lighting, this equipment is composed of the following elements
A lighting head with handle and polycarbonate diffuser.
A tripod that can be equipped with wheels.
Easy to install, the MINILITE® lighting is an equipment that can be transported anywhere for a perfect visibility of all your intervention areas. Thanks to this mobile lighting, you can carry out all your missions in optimal conditions.
The benefits of good lighting
Good lighting is essential to the well-being of every worker and to guarantee the safety of professionals working on the site, but also to limit errors and the risk of accidents. With good lighting, you are also much more productive and operational.
By choosing MINILITE® lighting, you are choosing a high-performance, solid, powerful and glare-free material. Thanks to the visibility offered by such equipment, you are able to detect errors and defects. You also limit the risks linked to bad lighting: reduced visual acuity, accidents, fatigue...
MINILITE® lighting: take advantage of the LUMAPHORE® range
With MINILITE® lighting, keep the philosophy of the LUMAPHORE® range. The latter is a lighting solution created by ELC France. Today, it is very popular with professionals because of its many qualities: performance, longevity, ease of use, autonomy ... With this durable light source, you can effectively light all types of work sites, while enjoying low energy consumption.
And thanks to its mobile side, you can easily transport your light wherever you want.
Mobile lighting to illuminate any work area
Professionals of the construction industry, industry, events or emergency services, take advantage of MINILITE® lighting to efficiently light all your intervention areas. Do you work at night? This lighting solution ensures optimal visibility.
MINILITE® mobile lighting is the ideal solution to accompany you in all your missions. It will provide you with excellent visibility on your work sites to facilitate the execution of your various tasks.
With MINILITE®, take advantage of a powerful and ideal lighting system to carry out your missions in good conditions. Mobile, easy to transport, robust, efficient, non dazzling, this lighting has all the qualities to seduce professionals.
If you wish to personalize your equipment, this is possible. The accessories compatible with the MINILITE® light are: the magnetic support to suspend and the kit with wheels for the tripod.
ELC France is present in France and abroad. We offer innovative lighting solutions adapted to professionals working on construction sites. We are also committed to offering low energy and easy to maintain products.
If you need more information or if you want to ask us a question about the MINILITE® system, do not hesitate to contact our teams.